Inspired by a tree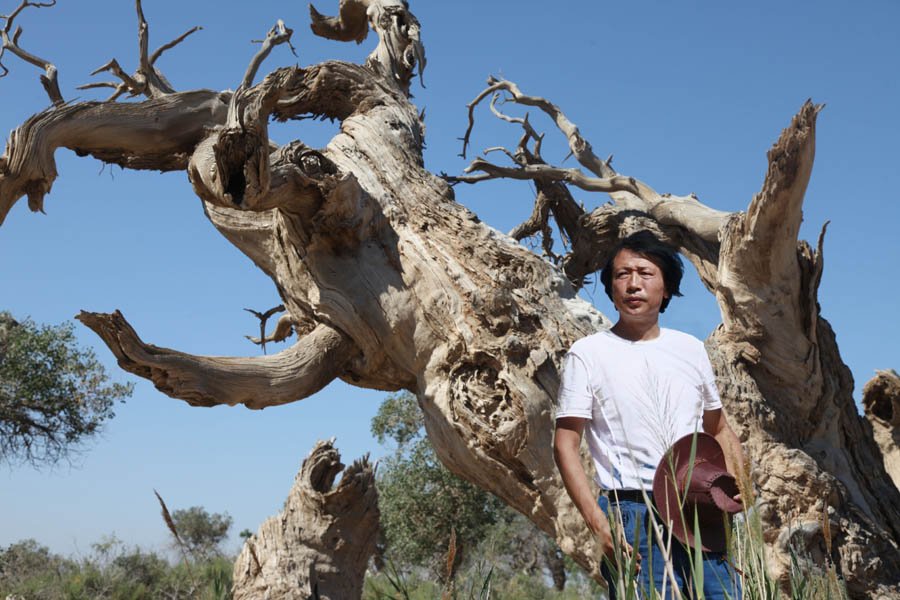 [Photo provided to China Daily]
When Zhou first saw the poplars,he says the experience was like "seeing a field of ruins where there had been a battle.
"Tree trunks either stood upright or lay on the ground, just like soldiers who fight to the end. There were also small branches and new sprouts. It was a scene from the circle of life."
A poplar's life can span several centuries.
A saying in Xinjiang talks about how the tree can thrive for a 1,000 years, then stand for a 1,000 years after it dies and remain for another 1,000 years after it falls down.
"I now understand why people exaggerate its lifespan. It has become a symbol of persistence and uprightness," says Zhou.
He says the exhibition also marks the 96th anniversary of the founding of the Communist Party of China.