Oil painting exhibition opens in Baotou
By Lu Wei Updated: 2017-06-20
An exhibition featuring 150 realistic oil paintings opened at the Baotou Art Museum on June 18, reports Baotou Daily.
Hosted by China Artists' Association as part of a national tour, the exhibition displays 165 works created by Chinese artists, including Zhang Wenxin, Jin Zhilin and Zhong Han.
The works were selected from 5,993 paintings created by 2,903 Chinese artists collected by the organizers for the exhibition.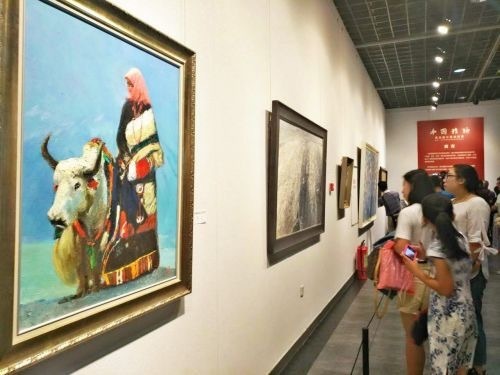 Visitors tour an oil painting exhibition opening at Baotou Art Museum on June 18. [Photo/Baotou Daily]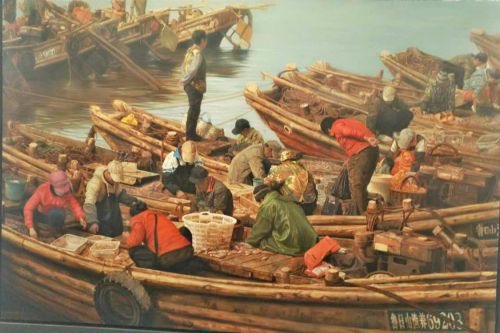 One of theartworks on display [Photo/Baotou Daily]