Inspired by a tree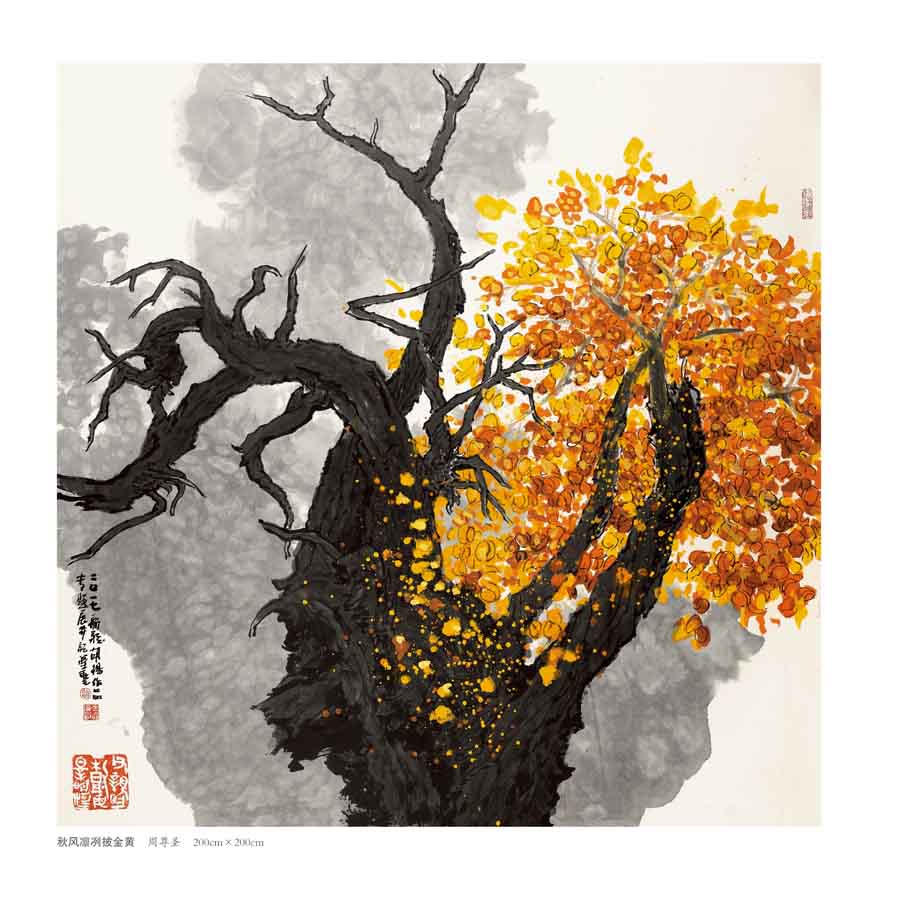 [Photo provided to China Daily]
Poplar Trees Never Decay, his solo exhibition dedicated to poplar paintings at the Xinjiang International Convention and Exhibition Center, showcases around 130 works on public display for the first time. The exhibition runs through July 3.
His 50-meter-long painting, Scarlet Tianshan Mountain, is on permanent display at the center. It was a commission for the first China-Eurasia Commodity and Trade Expo in 2011.
The ongoing event is Zhou's fifth one-man exhibition in Xinjiang. While he exhibited a few paintings of poplars in previous shows, the current one is dedicated entirely to the species.
Zhou first visited Xinjiang in 1994,when he was studying at the Central Academy of Fine Arts in Beijing. But it was not until six years later that he first saw and began to paint poplar trees.
Zhou says that, before his first encounter with the trees, he had heard many stories about them.
For example, he was told that when you entered a poplar forest, you felt touched by the trees.
"I asked myself, could it be true? I'd never heard such a story about trees."