Awards of Art China announced in Beijing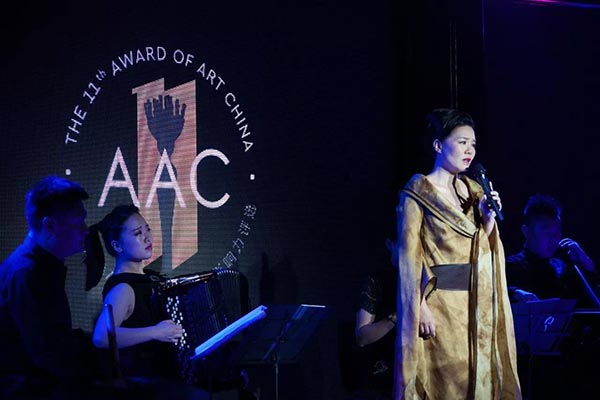 [Photo provided to China Daily]
Hangzhou-based artist Geng Jianyi, 55, has been one of the leading figures of Chinese contemporary art since mid-1980s. His solo exhibition Stubborn Image, held at OCT Shanghai in 2016, showed a continuous effort of Geng to make his works less artistic but more conceptual and location specific.
At the exhibition, more than 20 lamps of various types were transformed into projection devices. They cast daily-scene photos and hand drawings by Geng on 22 concrete pillars, inviting the audience to think about an individual's position in a collective.
Because of this well acclaimed show, Geng won an "artist of the year" award at the 11th Awards of Art China on May 23 at the Palace Museum.
The annual awards launched by Beijing's Artron Art Group praise artists, both established and up-and-coming, and art publishers whose works of the year enthrall the art world.
The "publication of the year" award goes to An Exhibition about Exhibitions authored by Chinese art historian Wu Hong. The book reviews the development of Chinese experimental art in the 1990s.
The "young artist of the year" award goes to Beijing-based artist Hao Jingban, 32. Her recent videos and installations trace collective and individual emotions of the Chinese over the past six decades.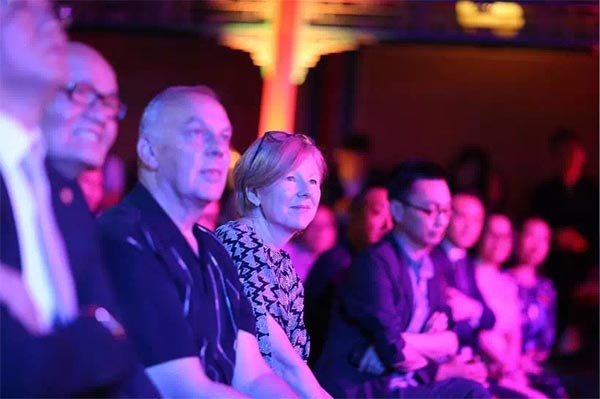 Jury of this year's AAC [Photo provided to China Daily]