Picturesque 'Jiangnan' depicted in oil paintings in Suzhou exhibition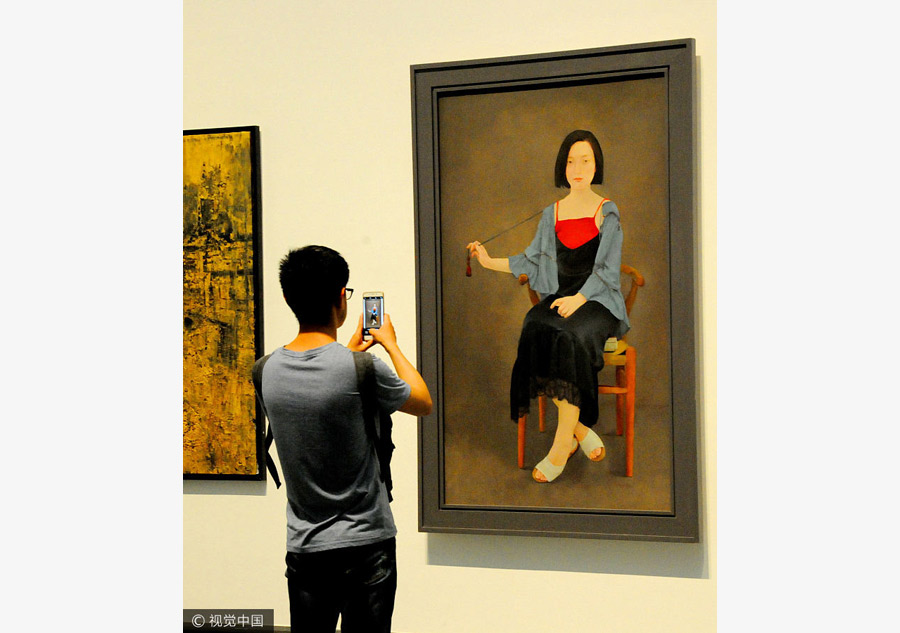 An oil painting in exhibition Picturesque Jiangnan – 2017 Chinese Oil Paintings at the Suzhou Art Museum, Jiangsu province, May 23, 2017. [Photo/VCG]
South of the Yangtze River, Jiangnan is a region known for its beautiful natural landscapes and rich cultural history. It has long inspired Chinese artists.
To showcase the beauty and charm of the area, the exhibition, Picturesque Jiangnan – 2017 Chinese Oil Paintings, opened on Tuesday at the Suzhou Art Museum in Suzhou, East China's Jiangsu province, and will run until June 23.
The exhibition includes a fine selection of more than 160 oil paintings, ranging from landscapes to human portraits and scenes from local people's daily lives. They were collected from artists across China.