Zhang Daqian art exhibition held in Macao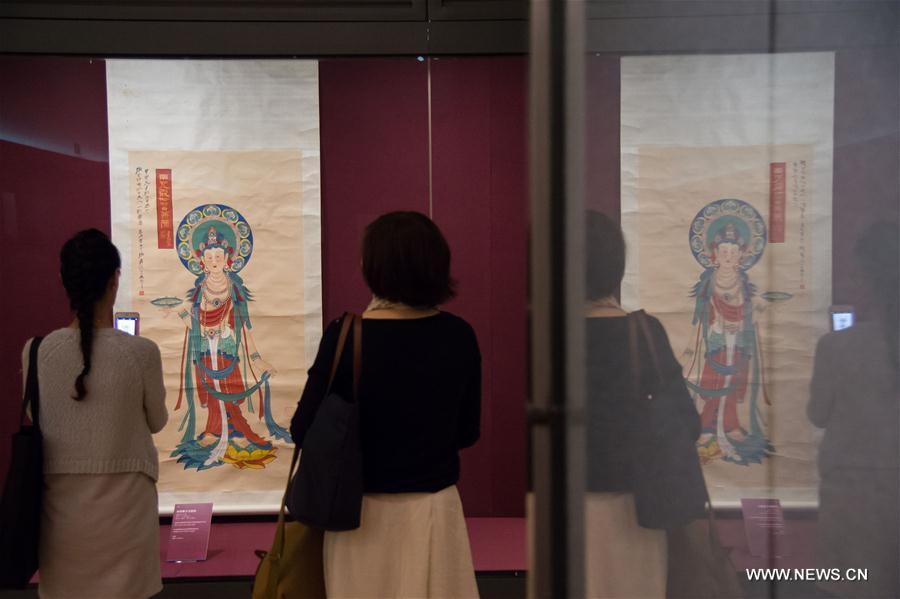 Citizens watch a work of artist Zhang Daqian in Macao, South China, May 23, 2017. An exhibition on the works of renowed late Chinese artist Zhang Daqian opened in Macao on Tuesday. The exhibition, co-organized by the Macao Museum of Art and the Sichuan Museum, features 100 pieces of art by the artist, including his emulations of Dunhuang murals, landscape and figure paintings and line drawings. [Photo/Xinhua]
An exhibition on the works of renowed late Chinese artist Zhang Daqian opened here on Tuesday.
The exhibition, co-organized by the Macao Museum of Art and the Sichuan Museum, features 100 pieces of art by the artist, including his emulations of Dunhuang murals, landscape and figure paintings and line drawings.
The seals and correspondences used by Zhang were also exhibited to reflect his philosophy of life and art.
Zhang, born in 1899 in China's southwestern Sichuan province, was one of the most influential painters and calligraphers in Chinese contemporary art history.
The exhibition, which lasts until early August, is free for the public.