Beijing exhibition reveals the beauty of glass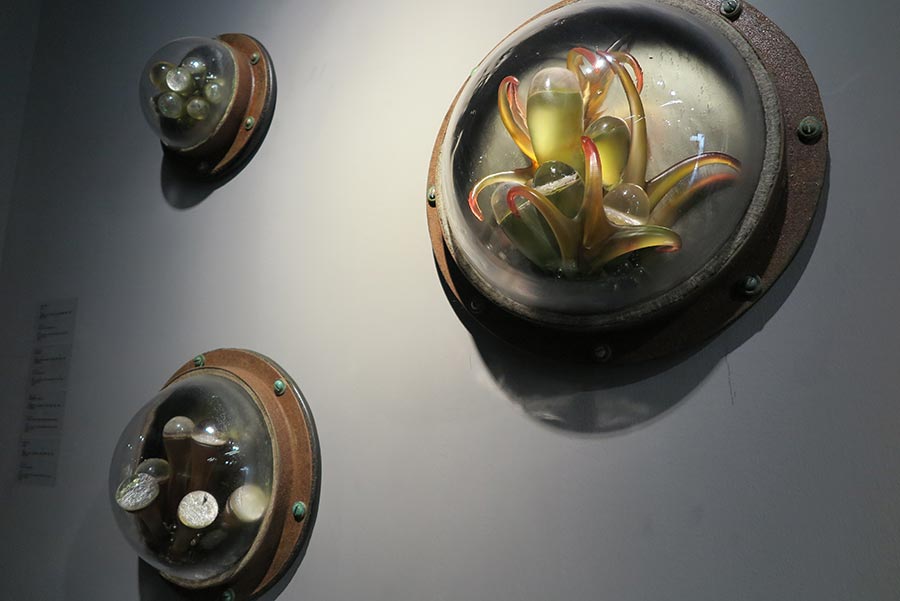 Installations by Robin Cass [Photo provided to China Daily]
Glass is so much integrated into our daily life that it is easily overlooked by its users as an art medium with varieties of possibilities.
Now artists at home and from abroad are showing their re-creations of glass at an exhibition, titled Danger and Beauty, at the Ici Labas gallery inside Beijing's 798 art district through July 30. Sculptures and installations on display show bold exploration with glass, greatly enriching the medium's appearance.
Wang Fucheng, the exhibition curator, says, "Glass is a material of a combined feature of fragility and beauty. Artisans are in control of how it is sculpted but meanwhile, they also feel uncertainties of its final look.
"The exhibition examines when artists use glass in their creation to produce eye-pleasing works, whether they dare to take the risks as the glass is fragile and flexible."
The exhibition also shows paintings of Tony Brown, a British artist based in Beijing. He made the paintings by operating a mechanic machine. He explores to see whether a machine can not only visualize artists' thoughts but also convey the emotions.
Wang says both the glass artworks and Brown's paintings demonstrate an experimental spirit of artists to test the limit of mediums they work with.