Century-old library keeps pace with time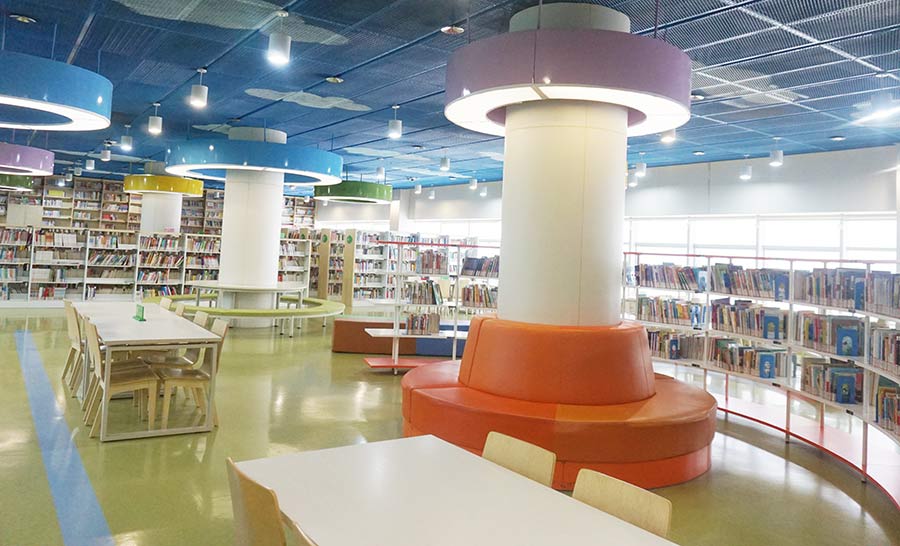 A photo taken on May 18 shows a spacious reading space at the Haining Library, in Haining, Zhejiang province. [Photo by Bi Nan/chinadaily.com.cn]
The history of the Haining Library in Zhejiang province dates back to 1904, during the reign of Emperor Guangxu in the Qing Dynasty (1644-1911). It was the first county-level public library in China, which has become known as "the most beautiful basic-level library" in the country.
Throughout its history, the Haining Library has been relocated and renovated several times. Now a brand new library, with an area of 19,900 square meters, opened at the beginning of 2015. The Haining Library has a total of 1.6 million volumes in store and, among them, more than 27,000 volumes are ancient books.
The library, open 365 days a year, has introduced modern facilities to the city, including multiple self-service book borrowing and returning machines, and a book disinfection machine to keep pace with modern times.
The Haining Library also features a fresh and warm atmosphere, with green plants on display, comfortable sofas to sit on, separate parent-child reading rooms and advanced audiovisual facilities available.
"The appearance of the library resembles two horizontal-placed large books," Lyu Guilan, the deputy curator of the Haining Library, said.