An artful embrace of culture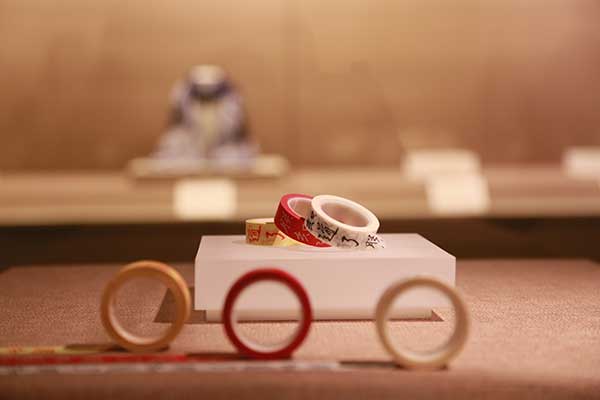 The prizewinning designs of last year's Yuanliu Campaign competition include tea-bag holders featuring ancient court attire; drawing chalks mimicking Chinese traditional window panels; furniture inspired by Buddhism; lamps made with batik fabrics; and sticky tapes with humorous expressions.[Photo provided to China Daily]
Blending art into life
Zhen says she was on an exchange program at a Taipei university when submissions opened in October 2015.
Her major inspirations were popular, inexpensive souvenirs sold at the Taipei Palace Museum shops.
"From the very beginning, we wanted to design something that could be manufactured and sold," says Zhen.
"So, it had to be simple and useful so that people would buy it. And it had to be low-cost, priced at no more than 20 yuan ($3)."
For the cultural message, Zhen says popular Chinese TV dramas that showcase Qing's court life provided them with ideas.
She says not only did she realize that big official hats could be the model for a lid but, after she flipped through historical books, she found that some characters didn't wear the correct hats that matched their ranks.
"We could design something that people needed on a daily basis while telling them what people in the imperial court wore on their heads," adds Zhen.