An artful embrace of culture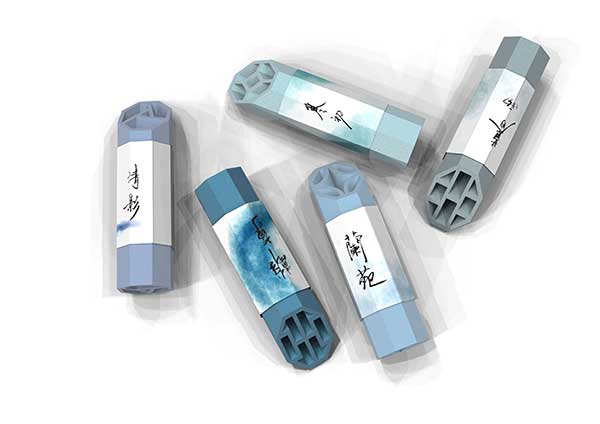 The prizewinning designs of last year's Yuanliu Campaign competition include tea-bag holders featuring ancient court attire; drawing chalks mimicking Chinese traditional window panels; furniture inspired by Buddhism; lamps made with batik fabrics; and sticky tapes with humorous expressions.[Photo provided to China Daily]
The two were approached by the client, a Beijing theater, after their first works were shown at a Peking University exhibition in January.
There, three silica-gel holders were crafted to resemble headwear of an official and a princess of the Qing Dynasty (1644-1911) and a bureaucrat of the 10th-century Southern Tang Dynasty.
The theater's staff liked the holders and asked Zhen and Jia whether they could design a series of Peking Opera figures.
The designs were among some 35 works on show that won prizes at a design competition organized by Peking University's department of archaeology and museology.
The competition and exhibition is part of the department's ongoing Yuanliu Campaign, an initiative that seeks cross-disciplinary approaches to fostering art, history and design.
The competition attracted more than 300 submissions from college students across the country, including Hong Kong, Macao and Taiwan.
The students study fine art, archaeology, industrial design, history, computer and material science. And their works include designs for furniture, stationery, animations and apps.