Asia Week to see Chinese ink art on display in NY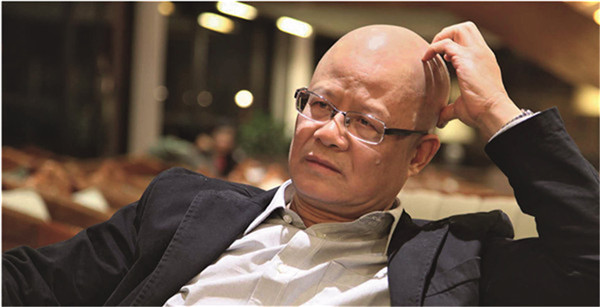 Qiu Zhenzhong will display in New York his two series-Statues and Shan Hai Jing Prequel. [Photo provided to China Daily]
Two Chinese artists will soon present their experiments in ink at Asia Week in New York.
The traditional Chinese art is being given contemporary and fashionable touches by both elderly and young artists.
Calligrapher Qiu Zhenzhong and painter Shen Jinbo will show 32 pieces at the gallery of Contemporary Art and Editions, where the art show will be held over March 25-April 15. Titled Formation & Movement, the joint exhibition will focus on the beauty of ink paintings and the skills needed to make them.
Qiu, an established calligrapher in his 70s, will bring his two series-Statues and Shan Hai Jing Prequel, to the exhibition.
The first is made of paintings he did to portray the different stages of a lily flower in blossom and the second comprises abstract pieces he made with ink.
In Shan Hai Jing, an ancient Chinese compilation of myths, there are lots of beasts and monsters.