Voices from two sessions on keeping traditional Chinese culture alive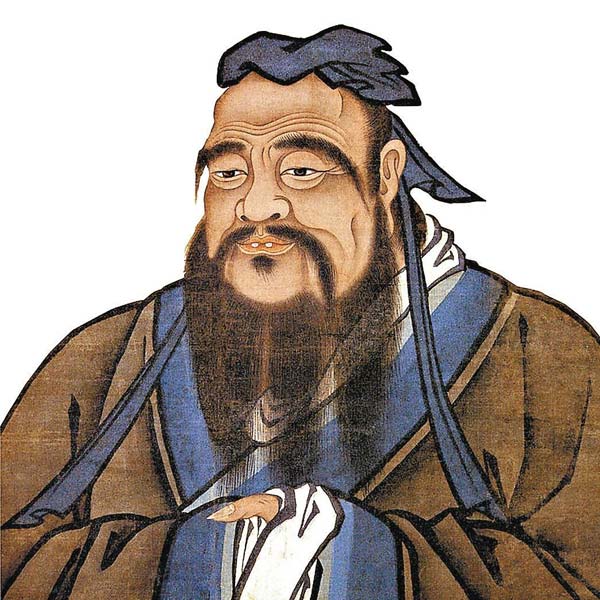 Confucius [Photo/VCG]
From the TV program Chinese Poetry Competition to the documentary film Masters in the Forbidden City, the revival of Chinese traditional culture has produced many surprises, particularly its popularity among young people.
As the two sessions kicks off in Beijing - the fifth session of the 12th National Committee of the Chinese People's Political Consultative Conference and the fifth session of the 12th National People's Congress - let's consider the views of key delegates and committee members on the topic.
1. Wang Guoqing, spokesman for the fifth session of the 12th Chinese People's Political Consultative Conference (CPPCC) National Committee
"Chinese culture is extensive and profound. We have a solid foundation to interpret the cultural confidence concept."
2. Gao Hongbo, CPPCC national committee member and vice president of China Writers Association
"Chinese fine traditional culture, broad and profound, represents the foundation for our nation to stand out across the globe. Our culture has become an integrated part of our nation and still shines after thousands of years."
3. Yao Xiaoying, deputy to NPC and vice president of Guizhou Provincial Federation of Literary and Art Circles
"The root of Chinese traditional culture never dies. Once upon a time, the whole society under diversified development has ignored our traditions and was crazy about foreign things. Nowadays, as our national power has strengthened remarkably, so did our national status in the world. Therefore, it is a high time that we should renew our traditional culture."
4. Pan Lusheng, CPPCC national committee member and president of Chinese Folk Literature and Art Association
"The traditional culture represents the character and lifestyle of a certain nation and has influenced all aspects of daily life. For example, Chinese ethical values including sincerity, filial piety and benevolence, the passing on of our folklore, oral literature and traditional techniques from generations to generations..."
5. Fan Xiaoqing, CPPCC national committee member and president of Jiangsu Provincial Writers Association
"Of course, carrying forward the fine traditional culture is not a retrospection, but a combination of the contemporary spirit and the classical culture essence."
6. Gao Yijin, deputy to NPC
"We should make full use of the communication platforms, including media and public space, to fully mobilize the enthusiasm and creativity of the whole society. Also, we should make innovations in expressing our love and confidently introduce the charm of Chinese culture and contemporary values, forming a sound atmosphere in the whole society to pay respect to the fine culture."