Li Guangbo captures feelings on film year after year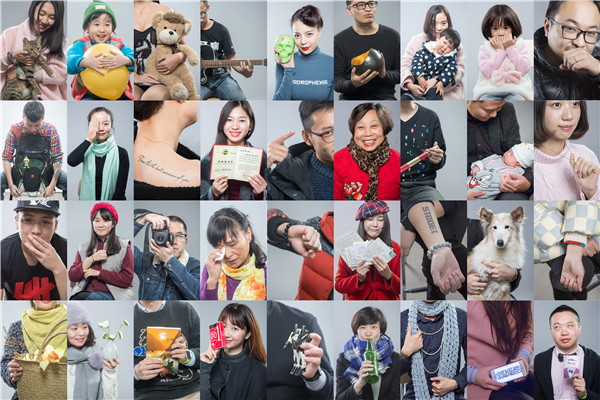 Li Guangbo records the emotions of ordinary people in his photography project. [Photo provided to China Daily]
Liao Hongni burst into tears during the shoot.
"The happiest moment of this year was becoming a mother," she told photographer Li Guangbo this month.
It was Liao's second time participating in Li's annual photography project, Recording Your Emotions.
The 22-year-old shutterbug has snapped pictures of more than 2,000 people ages 3 to 70 and held two exhibitions since he launched the free public program in Chongqing municipality two years ago.
He captures a range of feelings, from joy to rage, excitement to melancholy, and jealousy to confusion.
"Urbanites are busy trying to make it in life and forget to examine their inner feelings," Li says.
"So, I want to give them a chance during the last month of the year."
Liao was 24 and about to marry when she first participated.
"I skipped the 2015 shoot because I was pregnant," she says.
"But I've decided to do this every year to record my life."
Li has participants sit on a year, and their hopes for the coming year.
Some cry. Some fall silent. Some smile.