Photo reveals the world through children's eyes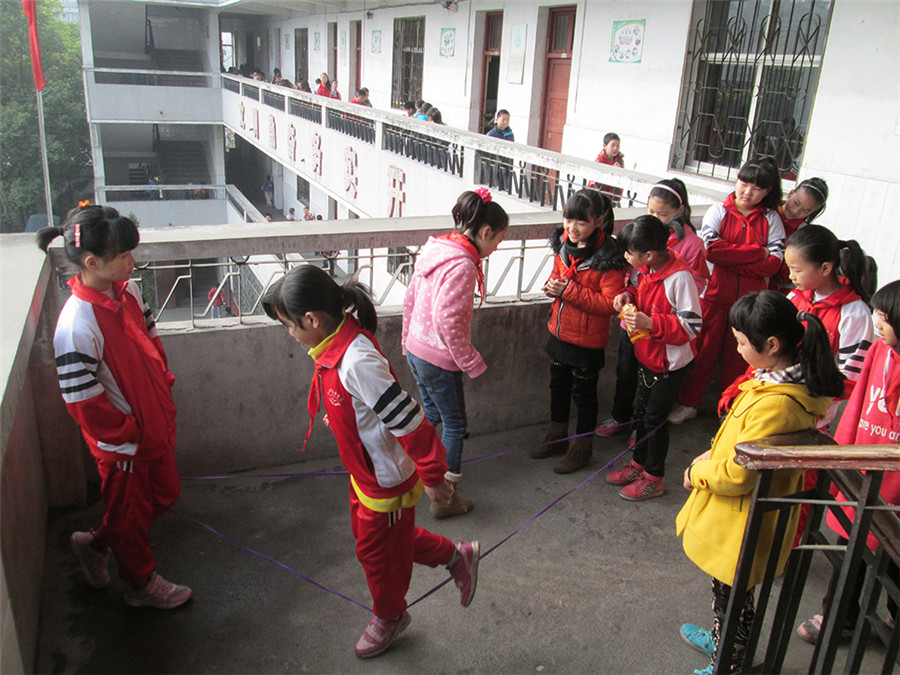 Students play jump-rope, photo taken by Yu Sufan. [Photo/photoint.net]
The following photographic works were created by students from 37 Shuguang Photography Schools, a public welfare project launched by China Photographers' Association in June 2012.
The project aims to promote knowledge of photography in schools in remote and poor areas in China.
So far, more than 100 volunteers have participated in the project and taught students how to observe the world through the camera lens.
These photos might not be technically perfect, but they reveal the authentic feelings of children towards nature and life.