Old photos reveal Beijing of 1980s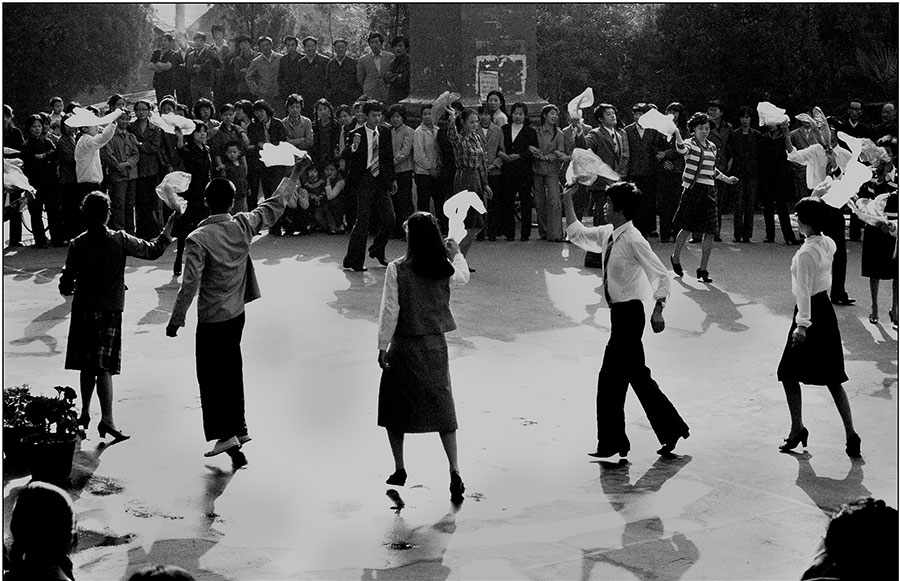 Young people dance as they celebrate the Youth Day in Beijing on May 4, 1980. [Photo by Zhang Zhaozeng/photoint.net]
If there is one place that symbolizes how fast and how much China has changed in the past 30-odd years, it is Beijing. Zhang Zhaozeng, a member of China Photographers' Association, reveals this breathtaking transformation in a series of old photos called "1980s, Beijing".
At the beginning of "reform and opening-up", the 1980s witnessed tremendous changes to people's life in the capital. With the emerging free market, farmers were allowed to sell vegetables in the city. Immigrant workers flocked to Beijing. Electric appliances such as TV, refrigerators and washing machines became popular in ordinary households. Young men and women could dance in public hand in hand.
Born in the late 1950s, Zhang was in his 20s when he witnessed one of the biggest social changes in China. Zhang said this photo collection is not only a snapshot of Beijingers' lifestyle in the 1980s but also a product of the era.