Chinese imperial jade seal sold for high price at Paris auction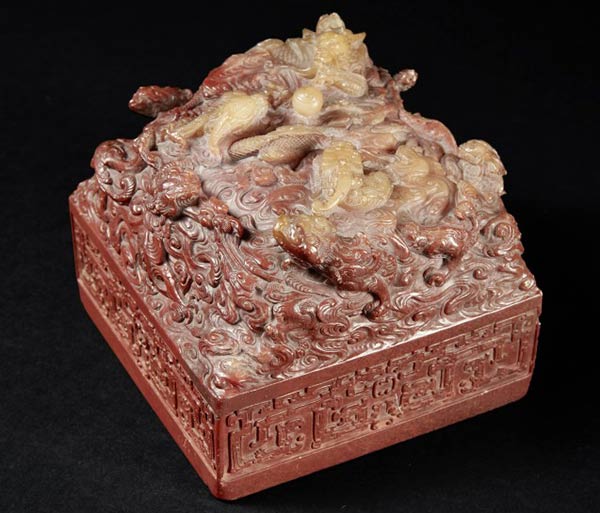 The imperial jade seal from Emperor Qianlong of the Qing Dynasty was sold for 21 million euros ($22 million). [Photo/drouot.com]
An imperial jade seal from Emperor Qianlong of the Qing Dynasty (1644-1911) was sold for 21 million euros ($22 million) at Drouot auction house in Paris on Wednesday, according to BBC.
The 18th-century jade seal was made of pink jade and decorated with stylized dragons, which is quite precious. It was sold for more than 20 times its estimate price during a fierce bidding war and was finally nabbed by an unnamed Chinese.
The seal belonged to Emperor Qianlong, who is regarded as the longest serving emperor in China's history, and still held supreme power long after his retirement. Under his 60 years' reign, China's fortune and national strength reached a peak. The nine dragons that decorate the seal symbolize the emperor's ultimate power and imperial authority, according to the Drouot auction house.
The seal was previously acquired by a young naval doctor from France at the end of 19th century, and was kept in his family. According to material from the auction house, the doctor visited China several times and accumulated a rich collection through his "taste, culture and the friendships he was able to build up over the years".
Related:
Name of buyer who paid $44m for painting revealed