App for art auction launched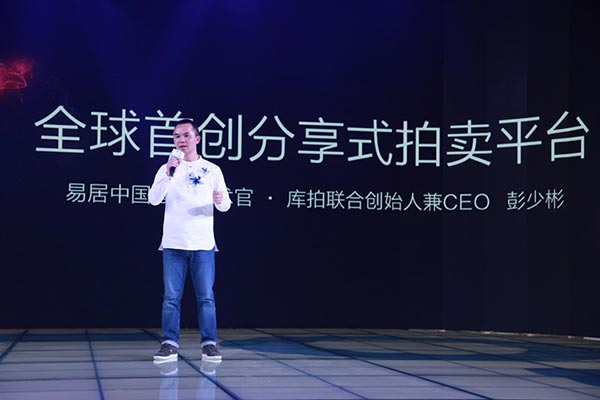 Founder of Kupai introduces the new online auction platform. [Photo provided to China Daily]
An app for art auction was jointly launched on Nov 25 in Beijing by Chinese online platform Sina Corp and real estate company E-House.
Called Kupai, the app gathers art dealers, artists and collectors to provide the overall experience of auctions, said its founder Peng Shaobin.
Bidders for one art item can talk in a chat room while offering prices for it. Each time one offers a price, he or she can earn a certain amount of money on the final price, he said.
Since it was released in October, the app has attracted more than 20,000 people to take part in auctions for some 1,800 art items. Kupai works with art agencies to obtain the items for sale.