Shanghai gets taste of American-Irish artist's work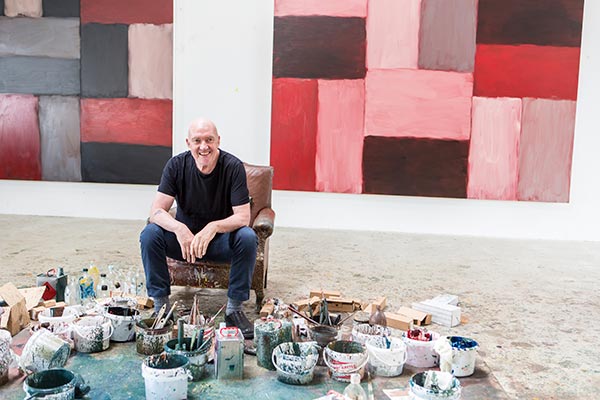 Artist Sean Scully. [Photo provided to China Daily]
American-Irish artist Sean Scully's installation
China Piled Up
is now on display in Shanghai's West Bund area as part of a project called Xian Chang (On the ground).
Scully was inspired to produce the 15-meter-long work, which comprises 83 steel frames stacked atop each other, by his first visit to China two years ago and Chinese calligraphy.
Through his art, Scully addresses China's rise as the steel capital of the world and its economic ties with the West, while looking at the relationship between line and space, which is also discussed in Chinese calligraphy circles.
Scully says the frames in the work are also like "skeletons" of objects like boxes, and people can enter these spaces to feel an eternal power.
The work, commissioned by the London-based Timothy Taylor Gallery, was produced following an invitation by the West Bund Art & Design fair, an annual event that began in 2014, and which is typically held from Nov 8-13.
The installation will be on display until the end of December.