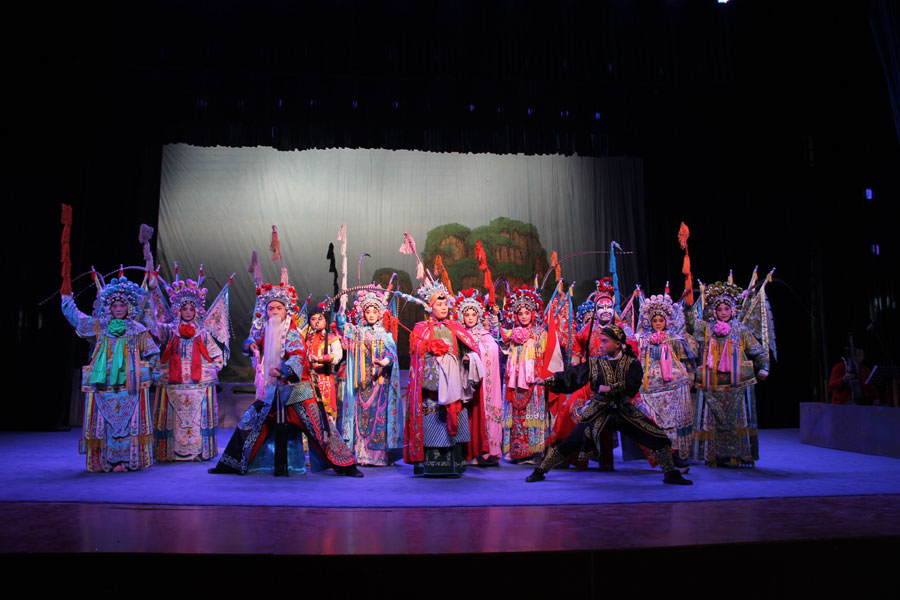 Yu opera perfomed at Dahe Troupe [Photo/CRIENGLISH.com]
Yang Junfeng, another actor who dreams of performing, also expressed his affection for the troupe. What he appreciated most about Dahe Troupe is its vigor, for the majority of the performers are under 24. Nevertheless, he is still concerned about the future of Yu opera.
"Though I have been a huge fan of opera since I was a kid, younger generations seem indifferent to this beautiful art," he said.
To solve such a problem, the troupe endeavors to stage plays suited to young people's taste.
"We are like a shabby tractor leading a huge truck, which struggles on a muddy route," Liu Youngsheng said.
Though faced with various problems, such as lack of money and students, Dahe Troupe survives and thrives on everyone's hard work, especially Liu's consistent donations to the poor students and the troupe. As a result, 11 plays were staged in the past four years and won several provincial opera awards, along with a national opera award.
Its young performers also won a number of provincial awards, among whom four gained national first prizes. Liu hoped that his efforts would contribute to the revival of Yu opera and would inspire more people to get involved in the protection of traditional Chinese culture.