Classic work from Chinese cartoon master Feng Zikai is now on display at the Liaoning Provincial Museum, giving visitors an opportunity to feel the charms of Chinese traditional cartoon culture.
Cartoons have always been deeply rooted within the country's long history, as written Chinese characters are based on images.
The Chinese cartoon existed in ancient times and can be traced back to the 10th century, but the art form did not grow into an independent art style until the end of the Qing Dynasty (1644-1911).
In 1925, Feng Zikai started to publish his drawings marked with the inscription "cartoon (manhua in Chinese)," marking the first time the name "cartoon" appeared in China. Afterwards, various forms of cartoons spread all over the country's main streets and small alleys.
Let's take a look at some work from several of China's most well-known cartoon artists.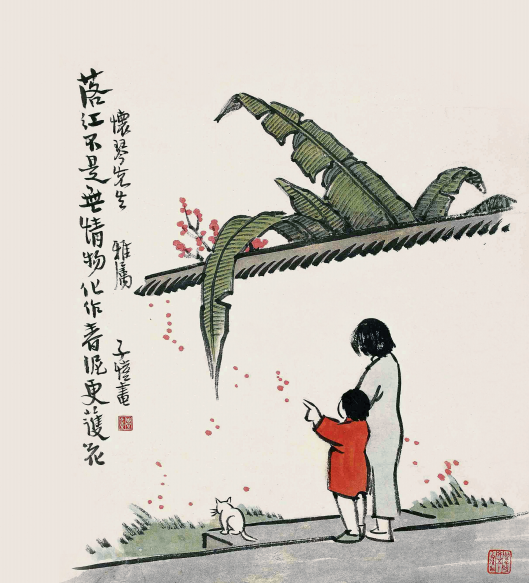 A cartoon by Feng Zikai (1898 -1975) titled "The fallen petals are not heartless".  [Photo/namoc.org] 
Feng Zikai was considered the founder of modern cartoons in China after his Zi Kai Man Hua was published in 1924.  Long after his death in 1975, Feng's essays and cartoons are still popular with the Chinese public.