Kebab eatery not just for meat lovers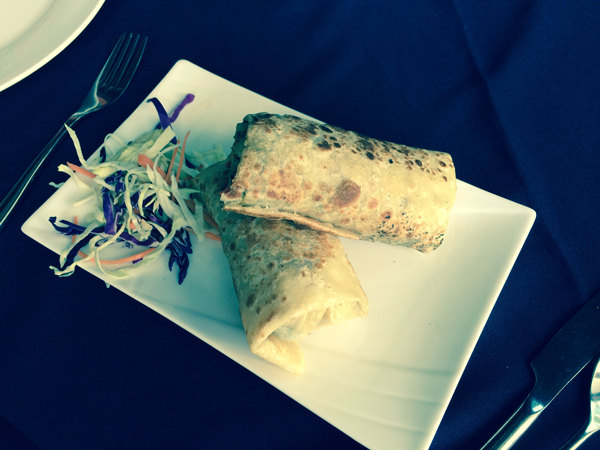 Samosas and kathi rolls are meaty or vegetarian. Photo provided to China Daily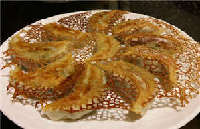 Xuzhou lightens up on classic cuisine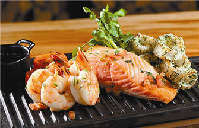 Kebabs on the Grille is a blessing for gourmets who enjoy the barbecued, succulent, melt-in-the-mouth meaty chunks popularly known as "kebabs" from the Indian sub-continent.
While it's hard to define Indian food because of its immense variety-each region having its own specialties-what the world knows as "Indian food" is generally from the northern part of the country, northwest frontier regions and food that was brought in by Muslim rulers, including kebabs.
Kebabs on the Grille is very conveniently located in the Green Sports & Leisure Center complex in Pudong, Shanghai.
The main floor dining area is long and narrow, though the floor-to-ceiling windows give it a spacious feeling. The upper floor is more open, and is normally used for the weekend buffets. Plates, bowls and dishes are made of porcelain, but some food is served in ethnic copperware-a nice touch of tradition.
The restaurant serves quite a wide range of soups and salads, including many vegetarian options. Dhaniya shorba is a simple, thin tomato soup with cilantro. With the cream of vegetable soup, you can choose from tomato, broccoli, spinach and mushroom.
For meat eaters, there's lamb and chicken, served in clear broth and cream respectively. Salads include a simple green mix with garden-fresh veggies like carrots, cucumbers, tomato and onion, with a balsamic vinaigrette dressing. The pineapple and chicken salad comes with a Thousand Island dressing.
For vegetarian "kebabs", there's cauliflower and broccoli tandoori, in which the veggies are marinated in yogurt and spices, then grilled in a traditional clay oven. Samosas and kathi rolls taste awesome here. A samosa is a deep-fried pastry with a spicy potato filling, while the kathi roll is flatbread rolled up with a filling that may be meaty or vegetarian.
Chicken malai tikka are bite-size cubes of boneless chicken, marinated with lemon juice, salt, yogurt, butter, cream, ginger, garlic, cardamom, cumin, nutmeg and chilies and grilled in the tandoor. The malai, or cream, adds to the succulence of the dish. The other specialty meat kebabs include the Hariyali tikka, in which cilantro and mint in the marinade give the dish a tangy zing.
Accompanying the starters are the breads-roomali roti, roti, naan and parathas. Roomali roti resembles a scarf or handkerchief (roomal). It's shaped without rolling on a board and cooked on a convex iron griddle. There is no leavening in this simple, tender Indian flatbread of bread flour, oil, salt and water.