Chinese traditional embroidery does not only exist within the magnificent Dragon Robe worn by emperors, but can also be found in today's fashions. In recent years, many female celebrities have worn elaborate embroidered gowns such as Zhang Ziyi and Fan Bingbing.
Having a long tradition, embroidery is one of the pearls of Chinese art, which adds to the vitality to Chinese culture. Let's take a look at some of the prettiest examples of embroidery from all over China.
Su Embroidery
Su embroidery is known for its delicacy and elegance. The design is usually very simple, highlighting a main theme. Its stitching is smooth, dense, thin, neat, even, delicate and harmonious.
Historical records had it that Su embroidery was already widely applied on clothes during the Spring and Autumn Period (770-476 BC). During the Ming Dynasty (1368-1644), raising silkworms and creating embroidery were common among "almost every country household."
Su embroidery products were sent to participate in the Panama World Fair in 1915. Since then, the style has become increasingly famous throughout the world.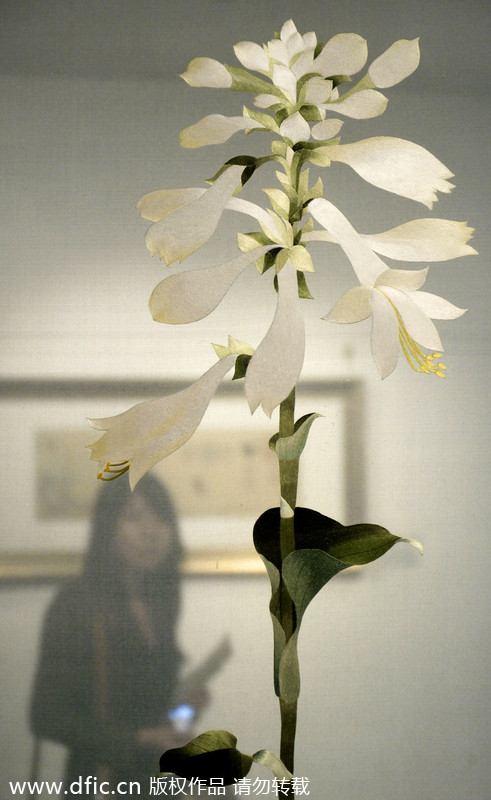 A visitor enjoys a piece of Su embroidery titled "Flowers" at the exhibition "Splendid China: Embroidery Masterpieces over China" in China National Silk Museum, May 17, 2013. [Photo/IC]