Art beat ... finger on the pulse
Not baaad!
An original puppet show, You Are a Sheep, will stage its second round in Beijing. Directed by Sun Zhaohui, the show tells the story of an amusement park that becomes a playground for five cartoon roles: a pig, a dog, a rooster, a sheep and a rabbit. When night falls, they come alive and play in the park. Child psychologists have also contributed to the show, which aims to educate parents on how to communicate with their children.
10:30 am, 3:30 pm, 7:30 pm, March 16; 10:30 am, March 17. Oriental Palace Theater, No 47, Longfusijie, Dongcheng district, Beijing. 400-610-3721.
Two sides of same painting
Inspired by the legendary ancient Chinese painting Dwelling in Fuchun Mountains, a landscape painting by the Yuan Dynasty (1206-1368) painter Huang Gongwang, a folk concert with the same title will begin a national tour on March 6 in Beijing. Composers Liu Yuan and Jiang Ying wrote five chapters of music, reflecting the landscapes and emotions of the painter. After the smaller half of the 666-year-old painting had been restored, it was put on display in Zhejiang Provincial Museum in Hangzhou, while the larger piece was exhibited at Taipei Palace Museum. The two halves were rejoined in May 2011. Thus, Zhejiang Folk Orchestra and Taipei Chinese Orchestra will perform together in the concert.
7:30 pm, March 6. National Center For the Performing Arts, 2 West Chang'an Avenue, Xicheng district, Beijing. 010-6655-0000.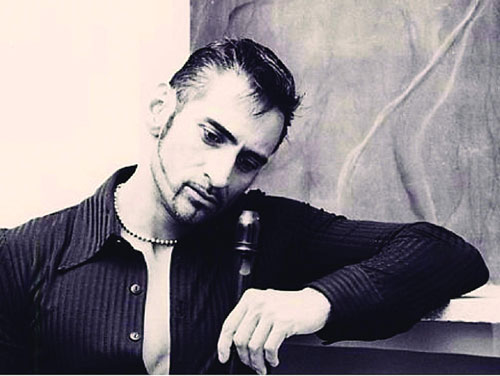 Bach to Beatles
Renowned Mexican flutist Horacio Franco will present his From Bach to the Beatles recital, including Bach's Sonatas No 2, Vivaldi's Sonata in F Major and Beatles' hits such as Penny Lane and Eleanor Rigby. The flutist, who started learning the instrument at 13, will also perform with Mexican harpsichordist Santiago Alvarez at the concert.
7:30 pm, March 10. Forbidden City Concert Hall, west side of Tian'anmen, inside Zhongshan Park. 010-6559-8285.