Year of cultural exchange refreshes China's image in Latin America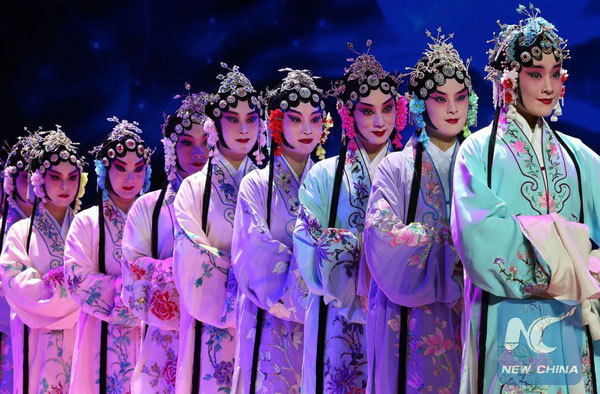 Artists perform during a performance showcasing traditional Chinese operas at a theater in Lima, Peru, Nov 20, 2016. [Photo/Xinhua]
One of Mexico City's most venerable museums on Friday invited the public to a game of Jianzi, a traditional Chinese national sport known in English as Chinese hacky sack.
"Come this weekend," the San Ildefonso Museum said to its Twitter followers. "We challenge you to participate in the oriental game Jianzi, every Saturday at 1 pm."
Kicking a colorful and feathered shuttlecock into the air without using your hands is a popular pastime in China, but in Mexico it's a rare sight, or at least used to be one before the 2016 Year of China-Latin America Cultural Exchange.
Over the past year, Latin Americans have had the chance to appreciate Chinese art, music, dance, operas and even recreational games like Jianzi.
The San Ildefonso, which is hosting one of the year's landmark exhibitions, "Masterpieces from the National Art Museum of China", is also offering a series of talks on various aspects of the Chinese culture.