Solo show blooms with colors of plants, birds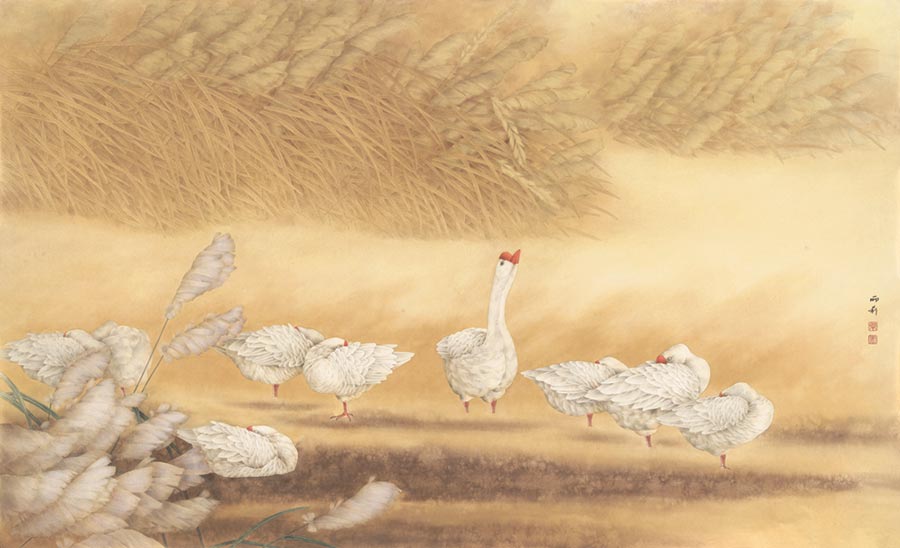 A painting by Jing Lili. [Photo provided to China Daily]
At her ongoing exhibition titled Scrupulousness and Originality, Beijing-based painter Jing Lili shows 50 works demonstrating her prowess in flower-and-bird painting in the meticulous gongbi style.
The exhibition is ongoing at Beijing's Poly Art Museum through Dec 19.
Jing, 54, began the practice of classical Chinese ink painting when she was a student of design at college. She specialized in the gongbi painting style under the guidance of famed painter Zou Chuan'an.
She has continued improving her skills over the years. During her stay in Shenzhen, Guangdong province, in the 1990s, flowers and green plants in southern China became the subjects of her works. Now living in Beijing, she focuses on presenting the dramatic changes of season of northern China, which has enriched the coloring of her paintings.