Chinese TV shows win foreign fans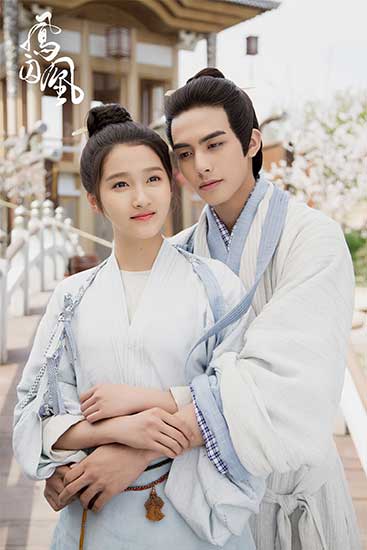 [Photo provided to China Daily]
Meanwhile, even as China is active in taking its small screen content to the rest of the world, potential buyers and industry watchers outside China pointed to potential challenges.
Michael Nakan, founding p
art
ner of the London-based movie and television agency Clipper Media Capital, said Western viewers are interested in China because of the country's booming economy during the past two decades. But he said some genres will be hard to sell.
"Comedy is something of a write-off. It rarely travels beyond its home territory. For example, it's hard to find French comedy which appeals to a British audience," Nakan said.
"Also, the number of episodes is a key sticking point. Most British series are only six episodes, and even American dramas are getting shorter," he said.
So, with many Chinese historical dramas still being produced in tranches of 30-plus episodes, it will become increasingly difficult for Western audiences to engage with them, Nakan said.
When Empresses in the Palace was streamed on Netflix in the US, its original 76 episodes were cut to six to cater to Western viewers.
But the condensed version had an impact on the characters, twists and suspense, and the public response to the serial did not meet the distributors' expectations, according to some Chinese industry analysts.
Anke Redl, founder of China Media Management Inc - the Beijing-based representative of MIP events - said most fans of Chinese television dramas abroad are limited to the Chinese community and Western audiences will get lost while following the same plots.
Redl said stories coproduced by Chinese and Western teams, especially with professionals who understand both sides, will work with foreign audiences.
、