Exquisite screens keep out the cold in winter
In celebration of winter, the Palace Museum in Beijing has shared a range of photos featuring its collection of Chinese pingfeng, or screens, with netizens on the micro blog Sina Weibo. During ancient times, Chinese pingfeng were always used to keep out the cold or as ornaments. This ancient invention is an essential part of traditional Chinese furniture.
While the earliest common use of pingfeng dated back to the Han Dynasty (206 BC-AD 220), the furniture piece flourished in the Qing Dynasty (1644-1911) royal palace, which had more than 290 varieties. Screens were placed on desks, walls and the ground. A variety of exquisite screens can be seen in the list of relics below.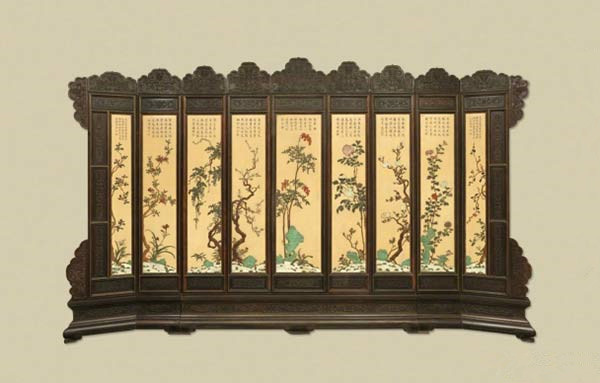 A red sandalwood-framed folding screen embedded with jade and flower paintings, from the Qianlong Period of the Qing Dynasty. [Photo/Official Weibo account of the Palace Museum]