TV drama on late geophysicist inspires Chinese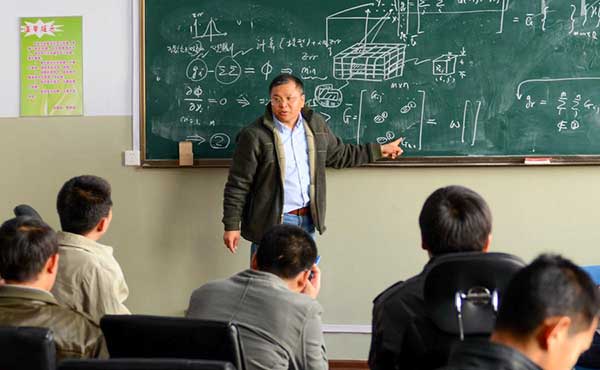 Huang was known for his expertise in deep earth exploration technology, and studied and worked in Britain for 18 years before returning to China in 2009.[Photo/Xinhua]
A TV drama about late geophysicist Huang Danian started airing on Chinese television last week.
The six-episode drama began on China Central Television from Oct 12 and depicts Huang devoting his life to scientific research in China.
Huang was known for his expertise in deep earth exploration technology, and studied and worked in Britain for 18 years before returning to China in 2009.
Over the ensuing years, he helped China advance in a number of technical fields, putting China at the forefront of deep earth exploration.
Huang died from illness in January, aged 58.
"It felt as if Danian had rejoined us when I was watching the drama," said Yang Zhenbin, chief of the Communist Party of China committee of Jilin University, where Huang worked till his death. "I was deeply moved by his dedicated spirit and patriotic sentiment."
"We young students should study harder, make use of our knowledge to serve the country and carry on and follow through Huang's career," said Gong Liwei, a Jilin University student majoring in earth exploration.
Guan Zuonian, a researcher with Changchun Institute of Optics, Fine Mechanics and Physics, said he was impressed and inspired by Huang's spirit, pledging to work all out on pursuing Chinese dream.
"Making the show gave me a deeper understanding of Huang's patriotism, which also purified my soul," said Ding Yongdai, the actor who played Huang.