Chinese TV shows win foreign fans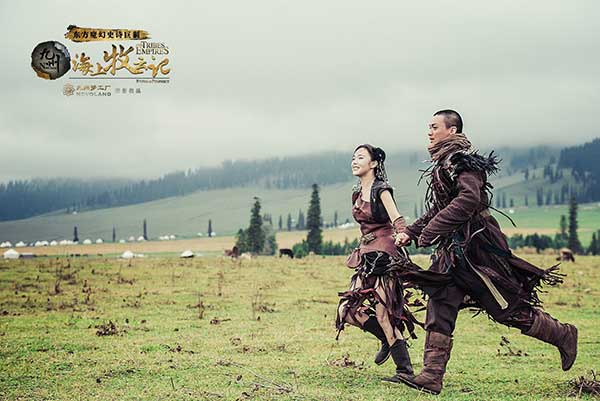 [Photo provided to China Daily]
Yang Zheng, deputy director of the administration's television regulation division, said Chinese television content has already earned a reputation around the world.
He said the administration has a five-year project to promote Chinese TV series abroad and will encourage domestic producers to join more international events in North America, Europe, Africa and Asia.
China's television industry has seen an improvement in its storytelling skills and filming techniques in recent years, paving the way for local producers to expand into overseas markets and seek collaboration with top players in the West, Yang said.
In 2015, the series Empresses in the Palace was released in the United States and in 2016 Nirvana in Fire - about fights for a throne - was aired by mainstream broadcasters in Africa. Earlier this year, the drama The Journey of Flower was shown in the United Kingdom and France.
The series, adapted from a namesake online novel, is about an unlikely romance between a master and his young disciple.
This year, another hit, Princess Agents, about a sixth century female slave trying to be a powerful military leader, has set a record for YouTube views - at nearly 3 billion - making it the most-watched Chinese TV drama internationally.
Its overseas distributor says it plans to translate Princess Agents into nine languages and broadcast it in some 85 countries and regions.
"Princess Agents and The Journey of Flower combine fantastic and spectacular elements with China's history, which make them more acceptable to viewers outside China," said Ma Zhongjun, chairman of television maker Ciwen Media Group, producer of the two series.
He said the company has targeted overseas markets for many years and discovered that stories with universal values - love, brotherhood and loyalty - can be easily understood by foreign viewers even if they have limited knowledge of ancient China.