Chinese TV shows win foreign fans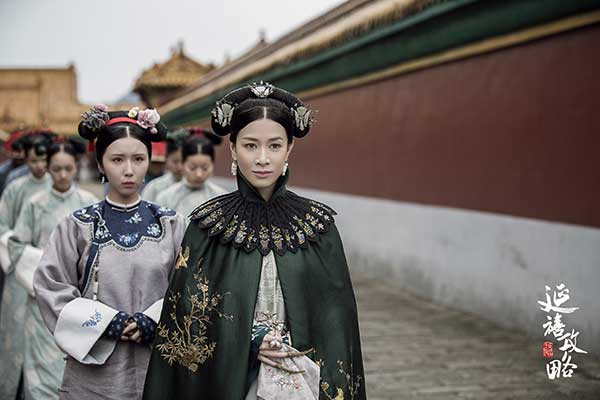 Story of Yanxi Palace is set in the reign of 18th century Emperor Qianlong and chronicles the rise of a royal maid to be the ruler's most-loved concubine.[Photo provided to China Daily]
Wide interest from abroad demonstrates maturity of domestic production industry
With the fantasy series Tribes and Empires: Story of Prophecy soon to be aired in South Korea, the United States and Canada, China will have a new hit to be fancied by foreign audiences.
The 75-episode television series, chronicling fights for a throne in a fictional dynasty, quickly attracted more than 100 million views four hours after its online release in China on Tuesday.
Distributors revealed more foreign markets, including Vietnam, Malaysia and Japan, have shown interest in broadcasting the series.
China's rapidly developing television industry has seen more genres welcomed by overseas markets. In the past, foreign buyers didn't have many choices and they mainly focused on documentaries and animated productions, but now they also are paying attention to Chinese historically themed dramas.
Yang Le, a longtime distributor, has observed these changes in the past decade. When she toured Cannes to promote Chinese television dramas in 2006, Yang was disappointed with her first visit to MIPCOM, the world's largest trade show for entertainment content held in the French city each October.
Only a few Chinese companies were there, and they struggled to hold the attention of prospective foreign buyers.
But Yang's recent trip to Cannes for this year's trade show, held from Oct 16 to 19, was a pleasant surprise.
More than 200 prospective foreign buyers visited her company's exhibition area, which featured imperial-style costumes and ornaments used by lead characters in three upcoming TV series - Zhao Ge, Story of Yanxi Palace and Untouchable Lovers.