Treasures on show draw long lines at Palace Museum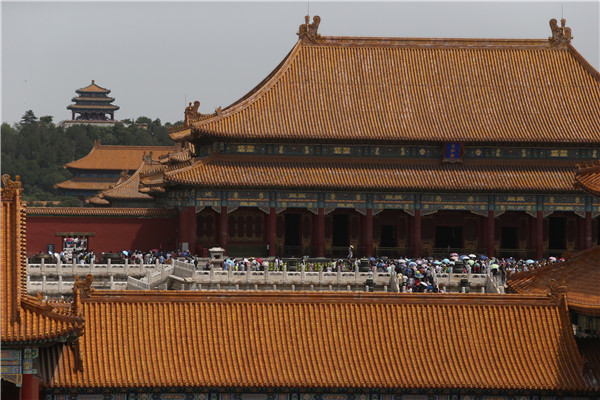 Treasures on show at the Palace Museum in Beijing include the early 12th-century masterpiece, A Panorama of Rivers and Mountains, and ancient clay figurines. [Photo by Jiang Dong/China Daily]
Visitors keen on seeing A Panorama of Rivers and Mountains, a 12th-century masterpiece, at the Palace Museum show that history and tradition are still cherished in the country. Wang Kaihao reports. 
For the second time in two years we have people in Beijing standing in long lines for a museum exhibition.
This time, like on the previous occasion, it is for an exhibition at the Palace Museum, China's imperial palace from 1420 to 1911, also known as the Forbidden City.
The long line is to see the painting, A Panorama of Rivers and Mountains, an early 12th-century masterpiece.
The current situation is a repeat of what happened two years ago when another Chinese painting, Alongside the River During the Qingming Festival, was on display at the museum.
Since Shan Jixiang took up the director's role at the museum in 2012, this old palace has been shaking off stereotypes of being an old-fashioned academic institution.
"We'd like to make visiting the museum a part of people's daily lives," says Shan.
"Academic research is not alien from the public's interests."
Shan has brought his institution into the headlines, again and again, with influential exhibitions as well as with online shopping and phone apps.