Exhibition marks revival of porcelain art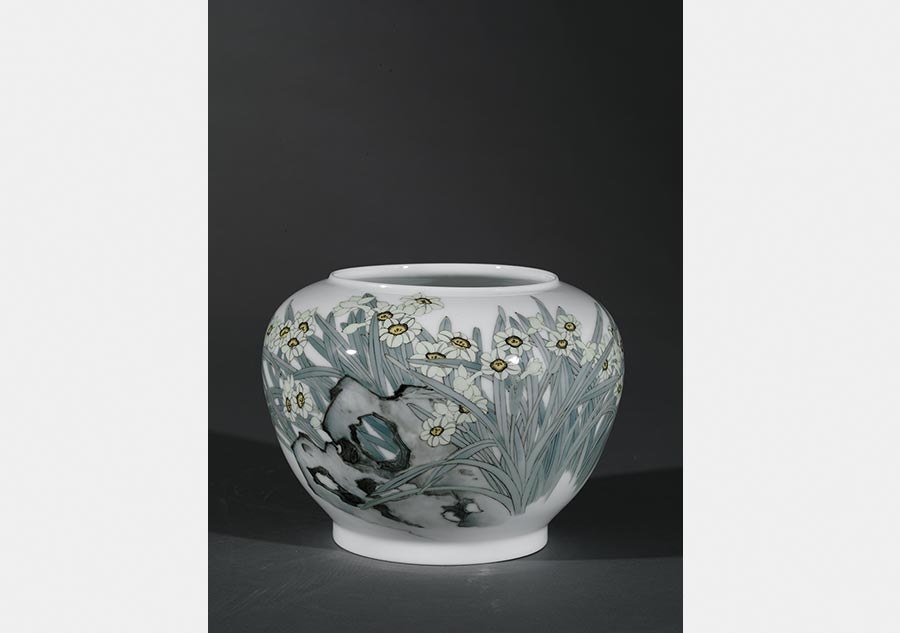 [Photo by Jiang Dong/China Daily]
Liling in Central China's Hunan province has been a major production center for porcelain products for hundreds of years.
And, the late Chen Yanglong was from a family of artisans from the town. When alive, Chen tried to revive the business of making underglazed wucai (five enamels) porcelain items that were first manufactured in Lilin during the late Qing Dynasty (1644-1911) but whose production was terminated during a period of chaos thereafter.
An exhibition now on at the National Museum of China honors Li's contribution to porcelain production by showing his works and those of his students. It runs through Oct 22.