Rented container turns into fairy-tale garden home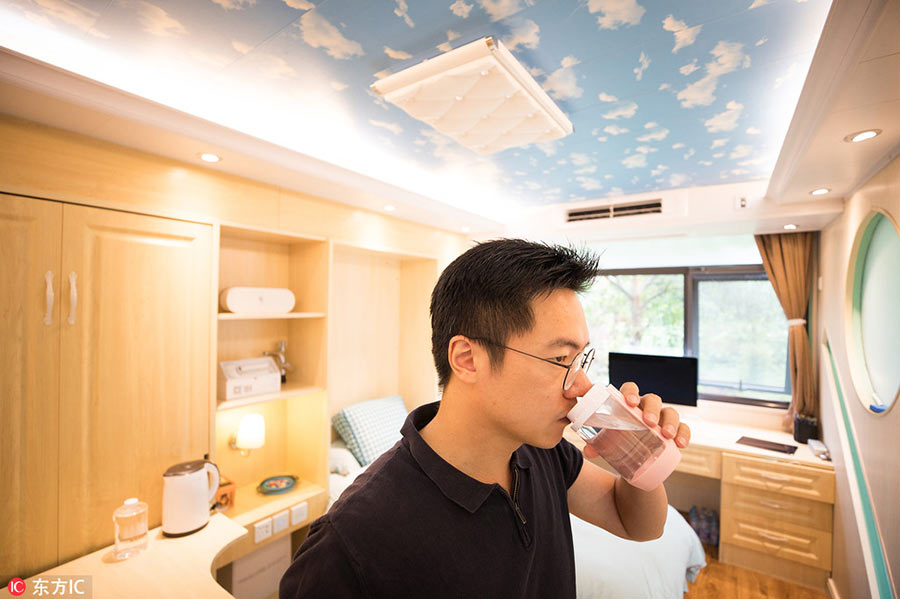 The rented container looks more like a small apartment with a folded bed and a bathroom in Hangzhou, East China's Zhejiang province, on Sept 20, 2017. [Photo/IC]
Located in an ordinary-looking factory on the suburb of the eastern city of Hangzhou, a rented container was turned into the warm garden home by Ruan Chenhai.
I rented the container at 1,200 yuan ($180.8) per month and now I have a home with fountain, grassland and trees at the front door, said Ruan, an entrepreneur.
Inside Ruan's fairytale garden home, there's a complete set of sandal wood furniture and all-white beddings. The 10-square-meter home has a well-functioning bathroom with separate dry and wet sections, resembling very much a well-furnished apartment.