Palace Museum hosts conservation forum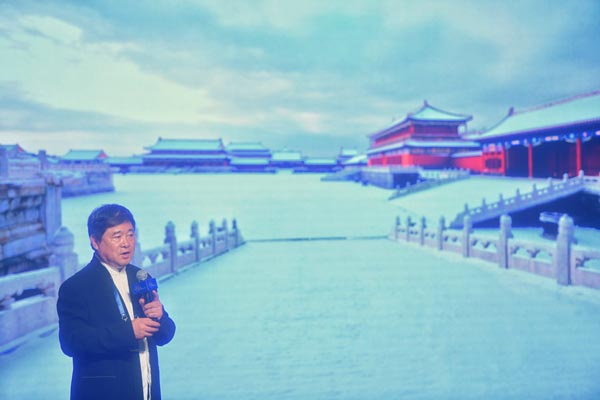 Shan Jixiang, director of the Palace Museum gives a speech at the forum, Beijing, Sept 20, 2017. [Photo/Xinhua]
Traditional Chinese opera and folk music, as well as Western classics, can now be heard in the Forbidden City's Changyin Pavilion for the first time in over a century.
It was the first show following the renovation of the former royal theater, which is the only three-story stage that remains from the reign of Emperor Qianlong (1711-99).
The show was a prelude to the second Taihe Forum on Protecting the World's Ancient Civilizations, a two-day discussion in Beijing's Forbidden City, or Palace Museum, about preserving ancient cultural relics.
During the forum, the museum, together with the Shanghai Museum, pledged to provide academic and technological support for cultural reconstruction in Mexico after the country experienced a magnitude-7.1 earthquake on Tuesday.
The museum also signed memorandums of understanding with Iraq's Ministry of Culture, Tourism and Antiquities and with the New Acropolis Museum in Athens, Greece. It seeks to strengthen cooperation on exhibitions, academic research, publicity, education, digital technology and cultural products.
A cooperation framework agreement was also signed between the museum and the International Council of Museums' conservation committee.
Ahmed Ebeid, head of the technical office for cultural heritage sites under Egypt's Ministry of Antiquities, recognized this year's forum as a "productive event", adding that "cultural heritage preservation is a good theme for cooperation between countries".
"Since preservation is included in international conventions and charters, we are talking the same language. But each country is working according to the nature of its own heritage sites," Ebeid said.
The theme of this year's forum was "Echoes of the Ancient Civilizations". Delegates from 21 countries and three international organizations attended, sharing their views and achievements.