Comedian Gao Xiaopan will make his directorial debut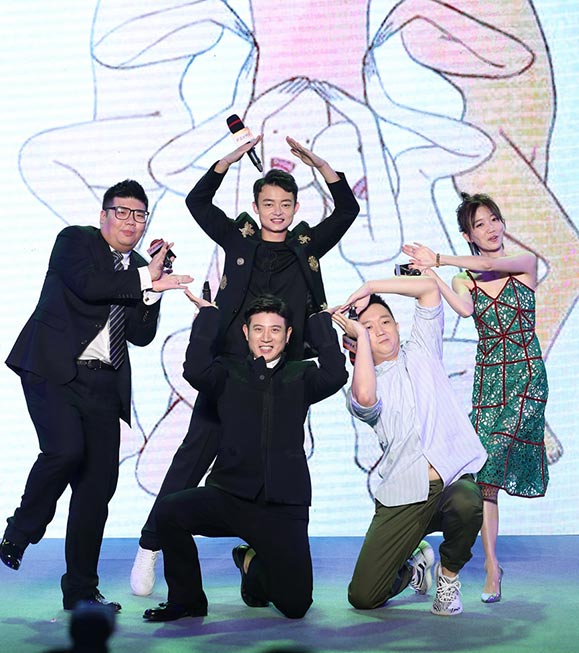 Actors promote the upcoming comedy Trouble Makers in Beijing on Sept 12.[Photo provided to China Daily]
Cross-talk star Gao Xiaopan announced in a Beijing event that his directorial debut Trouble Makers will open across the Chinese mainland on Nov 10.
Gao, born in 1985, has shot to fame from the celebrated xiangsheng troupe Xiha Baozi Pu, which he founded in Beijing in 2008. Xiangsheng is a traditional Chinese arts form.
Based on Gao's cross-talk show with the same title, the film Trouble Makers centers on two hooligan friends, who are drawn into a series of adventures after they decide to join a reality show.
Except for Gao, the cast also includes You Xianchao, Gao's longtime cross-talk partner and co-founder of Xiha Baozi Pu, actress Yu Shasha and actor Wan Yunpeng, known for Hong Kong director Tung-Shing Yee's I Am Somebody.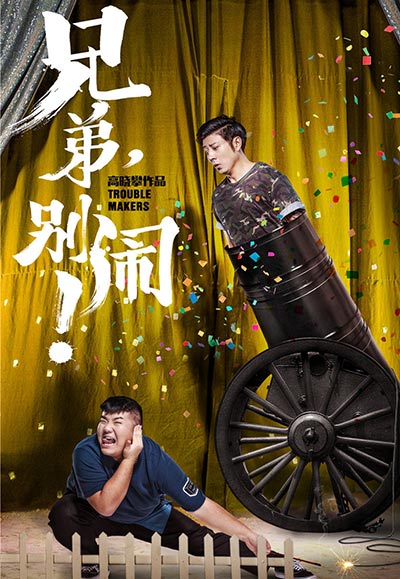 Crosstalk performer Gao Xiaopan's directorial debut Trouble Makers will hit Chinese mainland theaters on Nov 10. [Photo provided to China Daily]