'Days of Beijing in Belgrade' brings spirit of Chinese capital to Serbia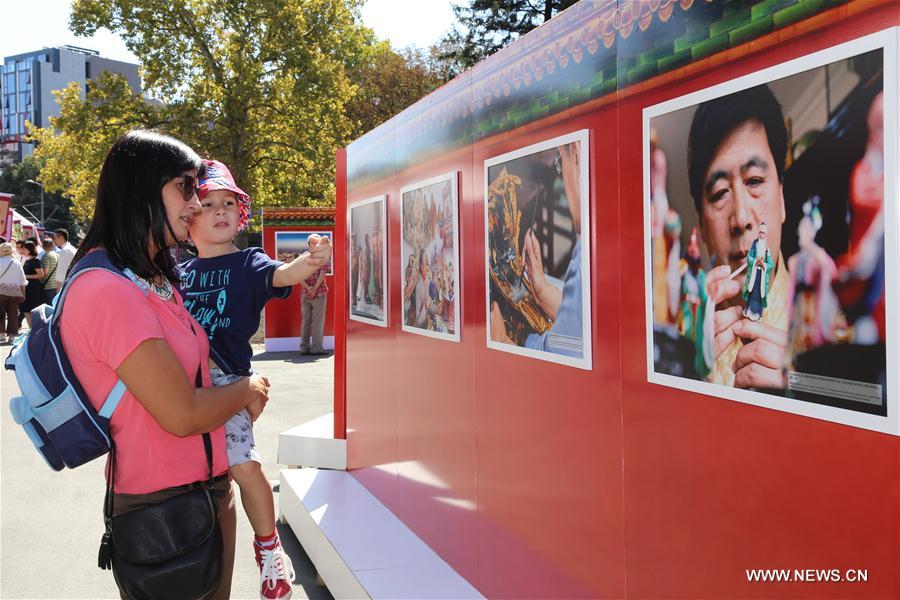 Serbian citizens look at a photo exhibition presenting Chinese traditional culture during the event "Days of Beijing in Belgrade" at the Kalemegdan medieval fortress in downtown Belgrade, Sept 16, 2017. [Photo/Xinhua]
BELGRADE, Sept. 16 (Xinhua) -- The event "Days of Beijing in Belgrade" kicked off here on Saturday to present intangible cultural heritage and sights of the Chinese capital to local people.
The opening ceremony was held at the Kalemegdan medieval fortress in downtown Belgrade, which was attended by Mayor of Belgrade Sinisa Mali, Acting Mayor of Beijing Chen Jining and Chinese Ambassador to Serbia Li Manchang.
The two-day event included a photo exhibition named "Charming Beijing,"as well as the presentation of Chinese traditional culture, crafts and medicine. Several agreements will also be signed by institutions and companies of the two nations in different fields, which will be eyewitnessed by mayors of the two cities.
Chen said at the opening ceremony that the the friendly relations between the two cities was established in 1980 and Belgrade became the first European city that nourished those kinds of relations with the Chinese capital.
"In these 37 years, the cooperation deepened in the fields of economy, education and sports, while the friendship between citizens became stronger over time," Chen said.