'Days of Beijing in Belgrade' brings spirit of Chinese capital to Serbia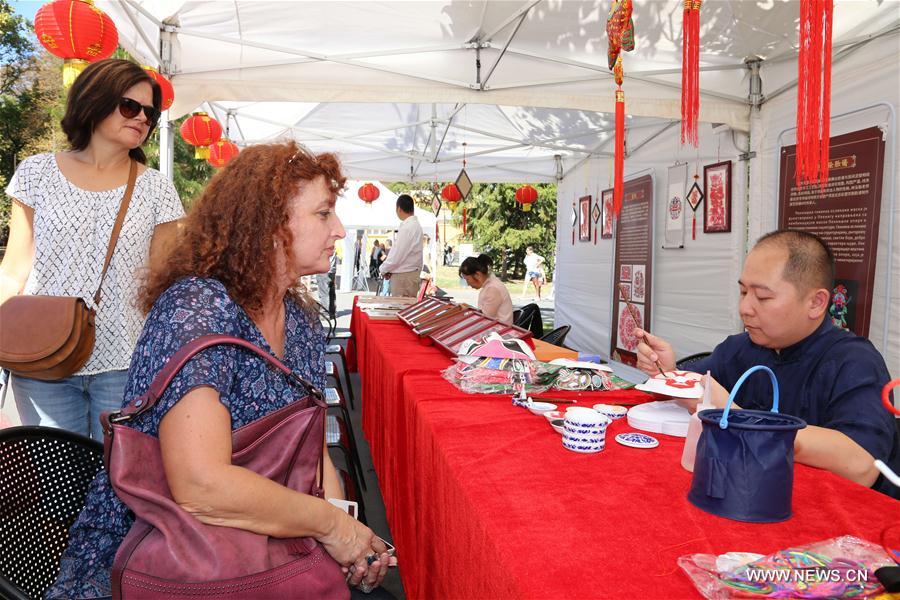 Serbian citizens take a close look at a Chinese craftsman painting Beijing opera masks during the event "Days of Beijing in Belgrade" at the Kalemegdan medieval fortress in downtown Belgrade, Sept 16, 2017. [Photo/Xinhua]
He added that Beijing has a rich history and is recognizable for its modern spirit, and the "Days of Beijing "can only present a small part of the city's history. But through it the Serbian people could understand the city better.
"I am glad that citizens of Belgrade will have an opportunity to get to know Beijing better," Mali also said, inviting people to the event.
Li termed the relations between two cities as a "sunny day without single cloud,"and predicted that many more tourists from Belgrade and Beijing will come to visit each other, and contribute to mutual exchanges.
Besides the exhibition and presentations, a friendly ice hockey match will be held between the teams of Beijing and Belgrade. A business forum will also be organized for a large number of businessman.