Realizing the dream of the red chamber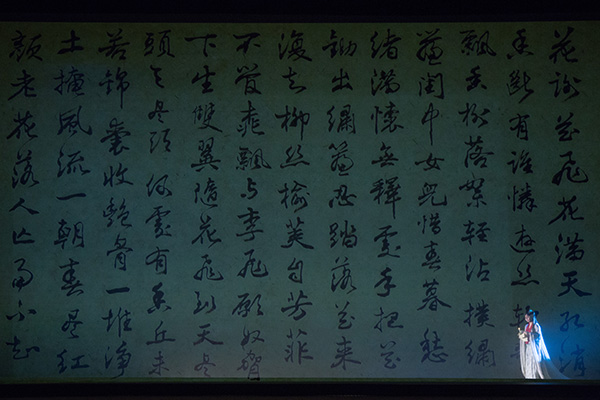 A scene from The Dream of the Red Chamber [Photo provided to China Daily]
The production centers on seven major roles onstage, against a luxurious set designed by Hong Kong art director and designer Tim Yip, who received an Oscar for his art direction of Ang Lee's global hit Crouching Tiger, Hidden Dragon in 2000.
Yip used "lots of fancy gauze" for the costumes because of the dreamlike setting. "The set design is extravagant because we wanted to present the big family's nobility," Yip says in Beijing.
In the world premiere of the opera last year, South Korean soprano Pureum Jo played the role of Lin, Chinese tenor Shi Yijie played Jia and Chinese mezzo-soprano Wang Nian played Xue.
Shi will join the China tour and London-based Chinese soprano Wu He, who graduated from London's Royal Academy of Music, will play Lin. Mezzo-soprano Shi Lin will play Xue.
"The story is well organized and told by a monk as narrator-which is a creative design. The monk is both like a storyteller and the author Cao, who witnesses the tragedy," says Shi Lin, a 27-year-old singer, who studied music in Germany and the US.
Now, she travels worldwide and sings with the Zurich Opera House.
One of Shi Lin's favorite lines in the opera is "women's only chance for happiness is to marry well".
"This line represents the role of Xue Baochai, who is a smart and sophisticated woman," she says.
The Hangzhou Philharmonic Orchestra and the Chorus of the State Opera of Dnipro, Ukraine, will perform in the China tour as well.