Realizing the dream of the red chamber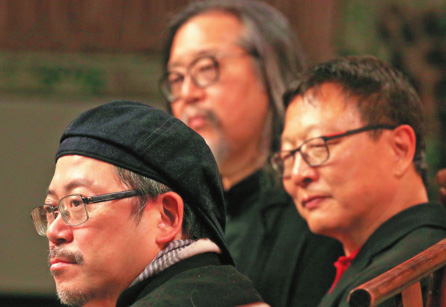 The brains behind the opera-designer Tim Yip (left), composer Bright Sheng (right) and stage director Stan Lai. [Photo by Jiang Dong/China Daily]
In an earlier interview, Gockley said that "the novel contains all the elements needed for an opera: love triangles, jealousy, death and more".
"We asked a group of Redologists (specialists in The Dream of the Red Chamber) for their opinions on the novel and its main characters. Their answers varied, which gave us lots of space to work with," says Sheng.
Sheng invited Taiwan stage director Stan Lai to direct the opera and Chinese-American scriptwriter David Henry Hwang to help adapt the piece.
Initially, Hwang turned down the invitation because he felt that the task of condensing the major novel was too daunting.