Realizing the dream of the red chamber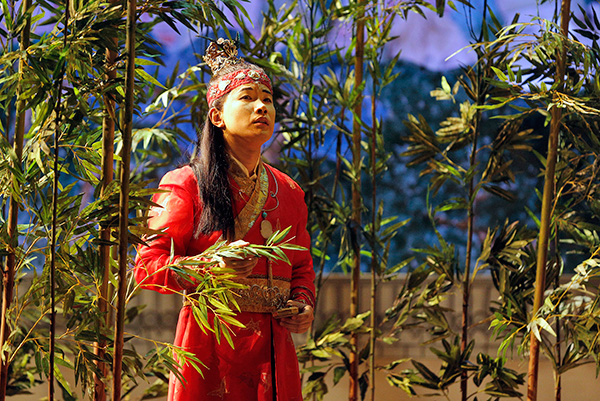 Chinese tenor Shi Yijie will play the role of Jia Baoyu. [Photo by Jiang Dong/China Daily]
The novel's importance and place in Chinese culture is also reflected in Redology, its own field in academia.
"This is the boldest project for me," says Chinese-American composer Bright Sheng, 62, who was recently in Beijing to promote the opera's China tour.
"Like many Chinese, I love the novel. I first read it when I was 12. The novel is like an encyclopedia, mirroring Chinese society then, from politics and social rules, to food, fashion and architecture. As a composer, it's been my longtime wish to turn it into an opera."
Sheng, who started learning the piano at age 4, graduated with a major in composition from the Shanghai Conservatory of Music in 1982. He moved to New York that year and studied composition at Queens College. In 1993, he earned his doctorate in music arts from Columbia University.
In 2011, the Chinese Heritage Foundation Friends of Minnesota, an NGO, and San Francisco Opera's artistic director, David Gockley, commissioned Sheng to compose for the opera of the Chinese classic.