Documentary on 'comfort women' faces history, wins box office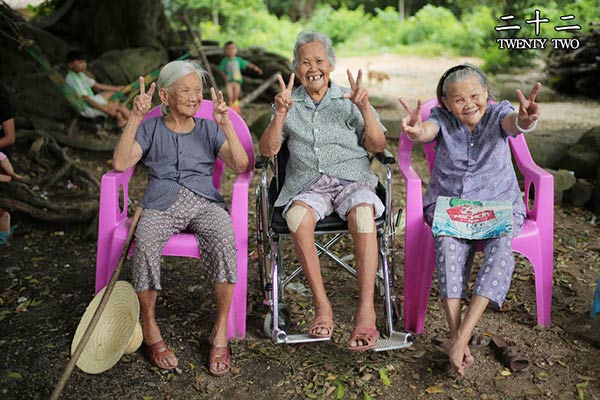 A still from the film Twenty Two. [Photo/mtime.com]
Documentary movie Twenty Two, which debut on Monday to mark the International Memorial Day for Comfort Women, has had an unexpected increase in sales, according to data released by Maoyan, a major Chinese film database.
Box office sales for the film skyrocketed to 10 million yuan ($1.49 million) in as little as 24 hours, after its release to the public, which then increased to over 30 million yuan as of 3 pm on Wednesday. The number of screenings in theaters showing Twenty Two rose from 1 percent on the premiere day to 10.8 percent on Wednesday.
Director Guo Ke, who started to shoot the film in 2014, posted a message on his social media three years ago, stating his mother was "willing to sell our house to support my shooting of this film". Then three years later, the film, which was almost suspended due to a lack in funds, has attracted the attention of the public.
The popularity of the film may be due to the support of celebrities including Chinese film director Feng Xiaogang, actors Wu Jing and Zhang Xinyi, and the acclaims from the public.
The film has also been rated 8.9 out of 10 on China's popular film reviewing site Douban.
"I prepared my mood before I entered the cinema, as the film was very heart-aching. While what impresses me more is their kindness," a netizen on Douban said.
Su Beiqi, in charge of the promotion of the documentary, said he "never thought it would be like this". He made this comment on his social media page. Su also revealed the advance publicity of the film was very hard, as few people were willing to take this.