Philospher's ideas inspire artist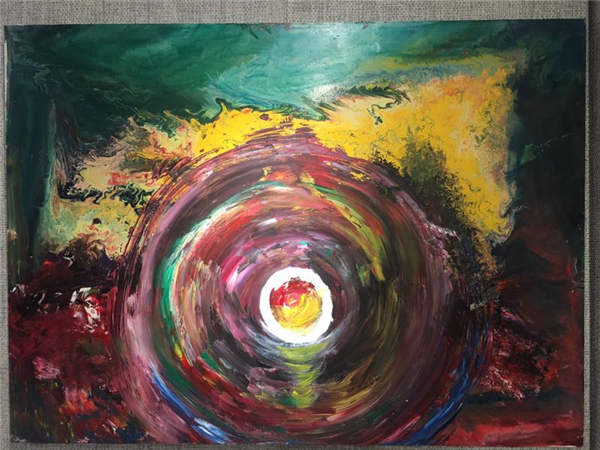 One of Beijing artist Li Hongtao's paintings. [Photo provided to China Daily]
Beijing artist Li Hongtao says he is much inspired by the thoughts of ancient Chinese philosopher and writer Laozi (Lao-Tze). He says the great thinker's idea that men should follow the rule of nature is behind many of his abstract oil paintings.
Li is showing 62 colorful works at a solo exhibition, Melody of Love, at the Jianjing Art Gallery at Beijing Normal University until Sunday.
His creations feature a vivid palette and he pursues a spiritual height based on his interpretations of Laozi's reputed work Tao Te Ching.
Li says Taoism, which was founded by Laozi, believes that the great beauty is no words and no shapes, and he is motivated by this idea to portray the grandeur of the universe and nature.