China's first puppetry version of 'The Wonderful Wizard of Oz' to debut in Beijing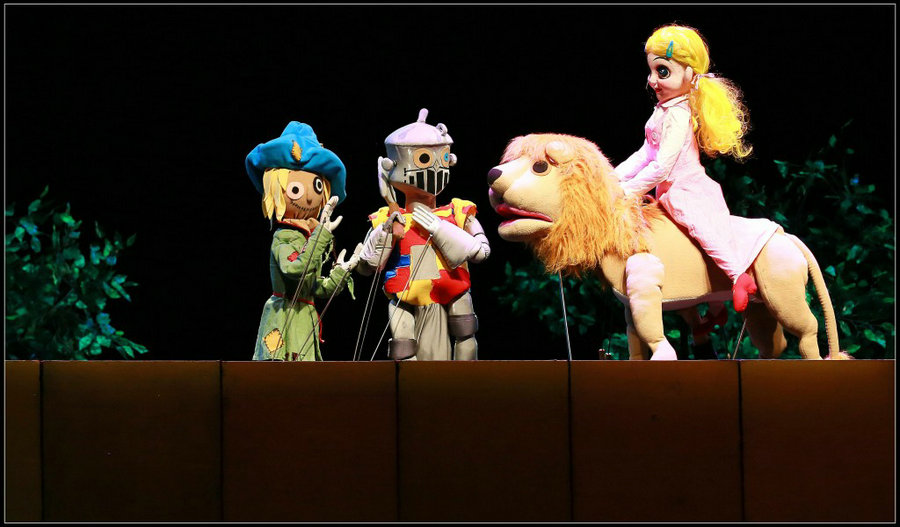 Puppet show The Wonderful Wizard of Oz will be staged in Beijing on July 29-30. [Photo/cntc.org.cn]
A group of Sichuan province artists are set to put on puppet show, The Wonderful Wizard of Oz, during the seventh annual China Children's Theater Festival.
According to Lei Tao, director of the puppet show troupe, the performance will be the first puppetry version of Lyman Frank Baum's masterpiece in China.
"The theme of the story is love and kindness, which inspired us to adapt it into a puppet show," he said.
"I think it will be a perfect combination of Chinese intangible cultural heritage and foreign literature classic."
Lei added, unlike a traditional stage for a puppet show, the platform for the play was designed mainly using building blocks. It will also have a more colorful background, which will be used during the play. As the story progresses, the background will change accordingly.
In addition, there will be a range of puppets used in the play, including marionette and the rod puppet.
Puppet performer Yang Yujie will play the role of Dorothy.
"I took up puppet performing as a hobby when I was young, and now, it has become my career," Yang said.