Chen Junde's art on show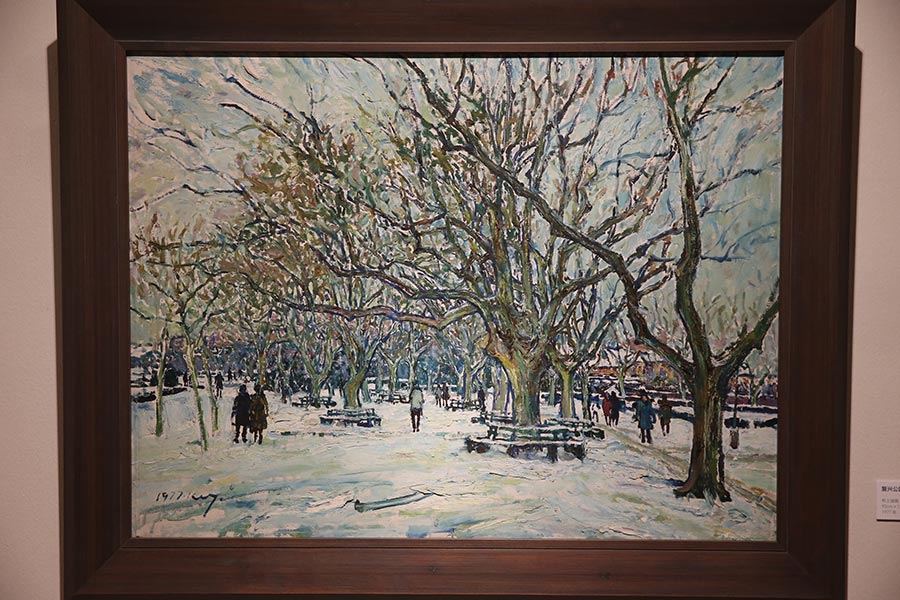 Oil painting by artist Chen Junde. [Photo by Jiang Dong/China Daily]
Shanghai native Chen Junde learned painting from great 20th-century Chinese artists, such as Liu Haisu, Lin Fengmian, Guan Liang and Yan Wenliang.
The 80-year-old Chen has himself worked on giving a Chinese context to Western oil techniques and has helped to modernize Chinese art so as to reach more people in today's society.
An exhibition at the National Art Museum of China is now showing dozens of his oil paintings and sketches, in many of which Chen has presented harmony and tranquility in dynamic colors.
Chen will donate five shown paintings to the Beijing museum at the end of the exhibition that runs through Tuesday.