Woman writer from Xinjiang features her life in new book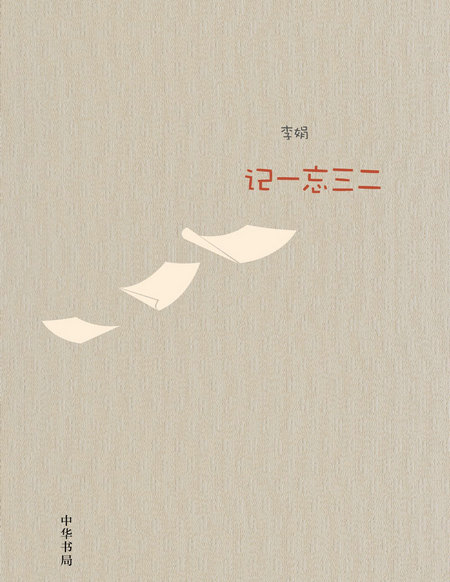 Remember Little, Forget More. [Photo/amazon.cn]
Li Juan, a Xinjiang-based writer born in the 1970s, has won wide acclaim for her prose featuring Xinjiang Uygur autonomous region since she wrote for a newspaper.
Having published eight books, she saw her latest work published recently after five years of break.
The new book, Remember Little, Forget More (Ji Yi Wang San Er), is a collection of prose about her life, especially her childhood in Xinjiang.
Although born in a small town in Xinjiang, Li is the child of immigrants from Sichuan province. She also once stayed in Sichuan for some time when she was young.
She never went to university and even didn't finish high school. Before becoming a professional writer, Li once ran a small shop with her mother in Altay mountain area in the north of Xinjiang. Her book Pasture in Winter (Dong Mu Chang) was based on her life with ethnic people in Altay.
She also worked as an editor for a magazine and a copy writer for an advertising agency. From 2003 to 2008, Li worked in the administration section in a government department.
Since 2003, when her first book, Nine Chapters of Snow (Jiu Pian Xue) was published, she came to be known for her unique description of Xinjiang. Her words are fresh, witty and humorous. The hard life in the mountain area is described in a simple yet poetic way. Li features the nature, the ethnic people and her own female experience in the book.
Her talent soon caught the eye of many writers and scholars. Wang Anyi, writer and vice-chairman of the China Writers Association, recommended Li's book to Hong Kong scholar Leung Man-tao.
"I don't have too many words to describe Li and her books, yet I think she is my most important finding in 2015," Leung said.
The writer also has a large group of faithful readers. She was called "San Mao from Xinjiang" by a reader Bai Xiaochuan. San Mao (1943-1991) is one of China's most famous travel writers.
Li Juan's eight publications received an average of 8.7 points out of 10 on Douban, China's major film and book review website.
"When I read her words, they seem like some lyrics I often sing by myself. I can even feel the warmness of the words when I touch her books," Douban user Woaiyangguang said.