Book and TV adaptation launches for youngsters' summer holiday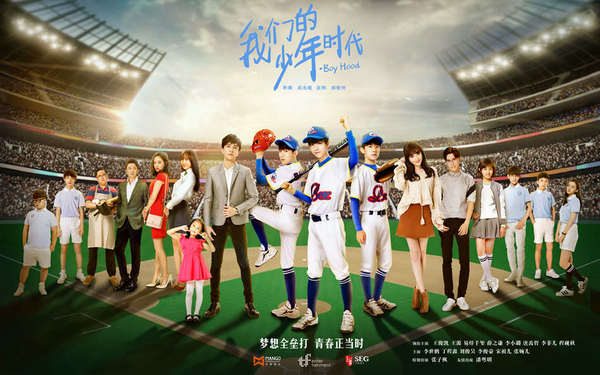 Poster for Boy Hood. [Photo/Mtime]
As the summer holiday for school students has begun in China, films and TV series have been popping up to attract youngsters on both big and small screens.
The TV drama Boy Hood and a novel of the same name were recently released. The 40-episode series, starring the three members from TF Boys, one of the most popular boy bands in China, premiered on Hunan TV from July 9.
The story is about a group of boys and their love of baseball, school life, friendship and growing up.
For post-80s Chinese people, the 1998 TV series Seventeen No Cry, and 1997 film Sixteen and Seventeen (Hua Ji Yu Ji) are two comparable works. Focusing on high school life and young people's frustrations, both were adapted from pieces of literature. The novel Sixteen and Seventeen was praised as "A Song of Youth" by its readers.
Compared to its classic predecessors, Boy Hood will attract many young people due to its cast. Wang Junkai, Yiyang Qianxi and Wang Yuan, three heartthrobs from TF Boys, have had throngs of fans since their debut in 2013.
Their young and fresh appearance is an obvious selling point, yet only time will tell if the drama and book can really become a precious memory of today's young people.
The drama now has received 5.3 points of 10 on Douban, China's major film and TV review website.