Minions' power circles the globe
Integrator of multi-cultural elements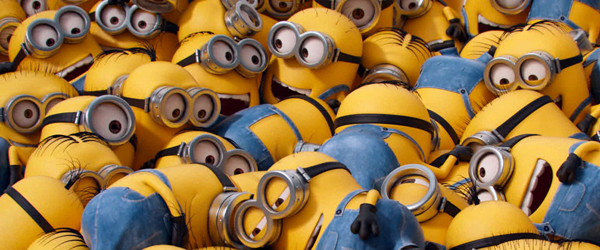 The "Minion Language" is not easily understood as it's a combination of dozens of languages from many countries. [Photo/Xinhua]
Minions have traversed across the earth and created their own language.
The "Minion Language" is not easily understood as it's a combination of dozens of languages from many countries.
They say "ti amo" in Italians when they express love to someone. They say "Kanpai" in Japanese when making a toast.
They also say "kuai-dian-er" in Chinese when hurrying someone up.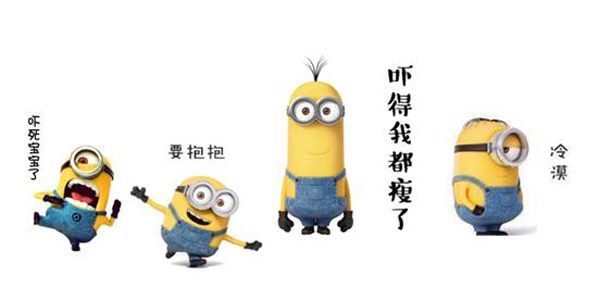 Minions have taken a place in the emoji world. [Photo/Weibo.com]
Their funny language is the epitome of multi-cultural integration. When talking about the yellow creatures, they successfully avoid being labeled as an image of a certain country.
Rather, they belong to the whole world and are favored by people of different nationalities.
Furthermore, the Minions have taken a place in the emoji world.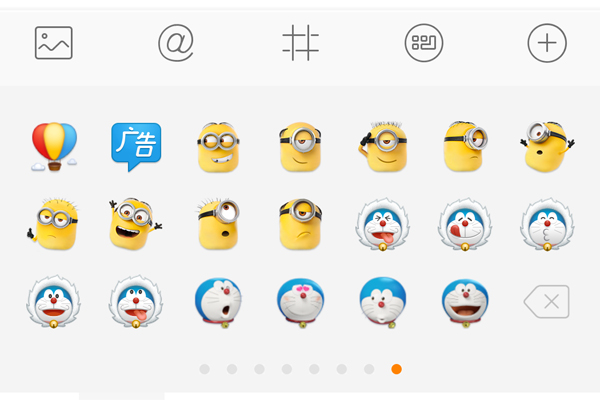 Minions have entered the Sina Weibo platform. [Photo/Weibo.com]
If you use WeChat or Sina Weibo in China or log in to Facebook or Twitter in foreign countries, "Minions" have been frequently used in daily communication.
"Sometimes, their facial expressions can be interpreted to what I want to say to others. Without them, I cannot express myself in such an interesting fashion," says Sina Weibo user Tian Sishen.
"I often chat with my foreign friends online with the help of Minions. The Minions are very popular in Japan but I am surprised to know that the popularity also reaches Brazil," Japanese Facebook user Adachi Ayumi said.
Minions continue to serve as a bridge to connect people of different nationalities.
In the music video of their theme song Happy, the singer Pharrell Williams invited many different people to join in the music video.
Participants varied in race, sex, age and size, but they all enjoyed dancing to the music in that moment.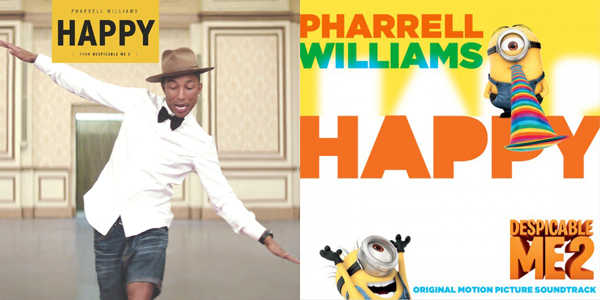 Album cover of the song, Happy [Photo/Mtime]