Minions' power circles the globe
What makes a Minion?
No one knows too much about where they come from.
The only thing we know is that Minions are small, yellow creatures who have existed since the beginning of time, evolving from single-celled organisms into beings that exist only to serve history's most villainous masters.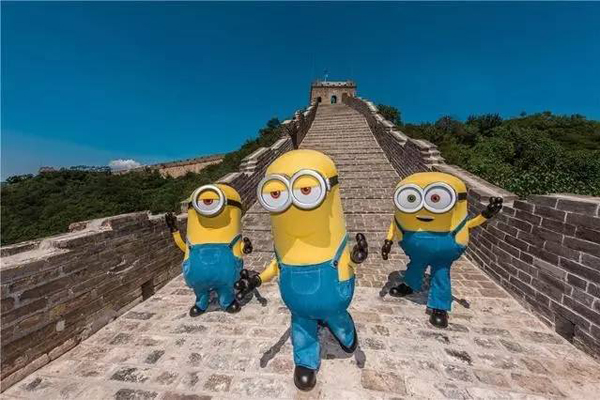 Minions have paid a visit to China's Great Wall in Beijing. [Photo/Weibo.com]
Naughty and funny, they usually have one or two eyes.
They mostly speak incomprehensible gibberish, which is partly derived from several other languages, including Bahasa Indonesia, French, English, Italian, Spanish and Hindi.
They easily get worked up and fight with one another. However, they will come together when they are faced with grave challenges.
In such a simple and clear character setting, they have garnered hundreds of thousands of fans around the world.
According to their creator, Christopher Meledandri, the Minions today look much different than their initial inceptions.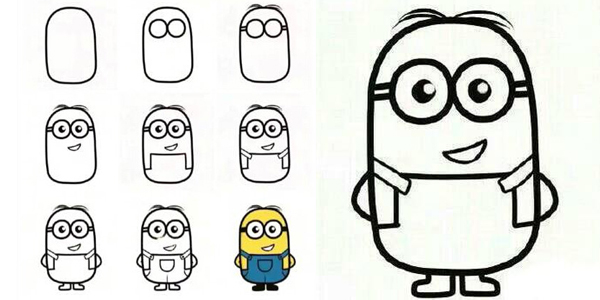 It only takes several minutes to draw a Minion. [Photo/Weibo.com] 
"At first, they were sophisticated in design and simple in character, which is hard to arouse the attention of people," Meledandri said.
Later he saw a capsule, which inspired their final design. He believes the simplicity is what helps them be remembered.
Before unveiling Minions to the public, Universal Pictures spared no effort in promoting the yellow creatures.
They have not only appeared in the Super Bowl, the final contest of NBA competition and the talent show, The Voice, but in comic versions of world renowned paintings, magazines and scenic spots.
This coverage has had a major influence on their popularity.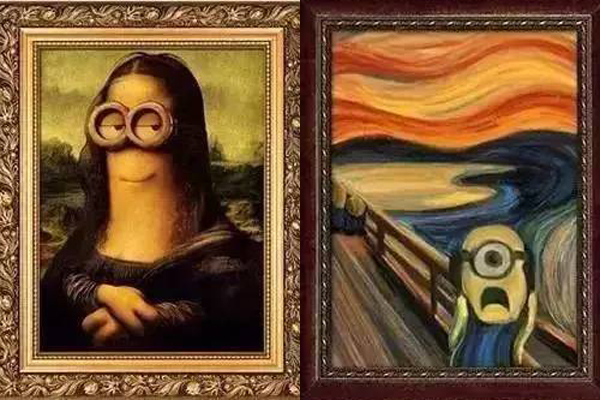 Minions appear in comic versions of world renowned paintings. [Photo/Mtime]