Chinese TV creates wave of foreign fans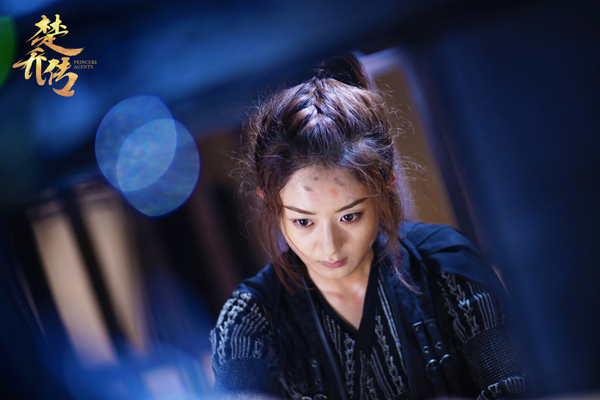 Chu Qiao has risen from rags to riches thanks to her guts and persistence. [Photo/Mtime]
What makes the drama a hit?
First, the timely updates and uploading of English versions contribute a lot to the drama's spreading.
"One of the greatest challenges for Chinese TV series' going global is the language barrier. As there are huge differences between eastern and western civilization, foreign people barely understand the plot without the help of translation," says professor Zhang Jingdong from the Communication University of China.
Since its premiere on the Hunan TV channel, Princess Agents manages to upload the latest episode in English within six hours on YouTube, gradually accumulating a bigger viewer base.
Second, the innovative story content and fantastic visual effects add some glamour.
At the beginning of the drama, the lead character Chu Qiao, together with other slaves, is belittled and preyed upon during a hunt by the aristocrats, solely for fun.
The ugliest nature of human beings is exposed to the fullest extent in the drama and some foreigners who are eager to know about ancient tyrant culture are interested in following the story.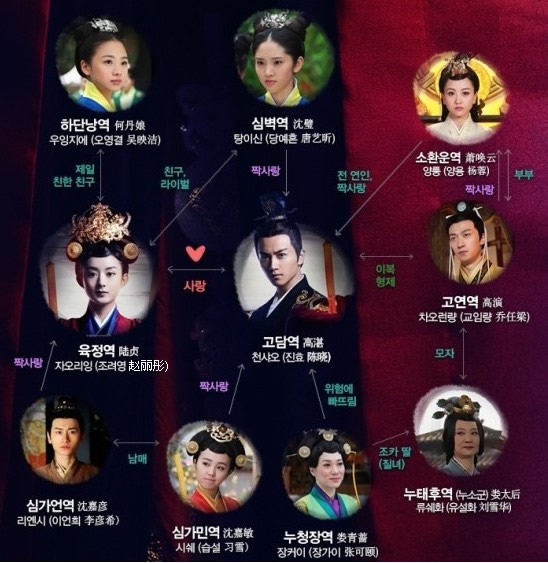 A South Korean fan designed a picture guide to clarify the character relationships in the drama, Legend of Lu Zhen. [Photo/Mtime]
Furthermore, the good-looking appearance of actors has also been credited for the show's success. For instance, the lead actress, Zhao Liying, is not an unfamiliar face to foreigners and Asian people in particular.
She starred in another inspiring historical romance, Legend of Lu Zhen, in 2013, which was also well-received by Japanese and South Korean viewers and led to increased recognition for her in the region.
As China enjoys a long history of ancient civilization, Chinese-style costume dramas have circled the globe more than once.
Two years ago, the historical drama, Nirvana in Fire, generated a wave of interest in South Korea.
According to CJ Entertainment and Media, the largest entertainment company in South Korea, Nirvana in Fire attracted a record high audience share of 15.4 percent to the Chunghwa TV channel when it was first aired in South Korea last year, and became a hot topic on social media.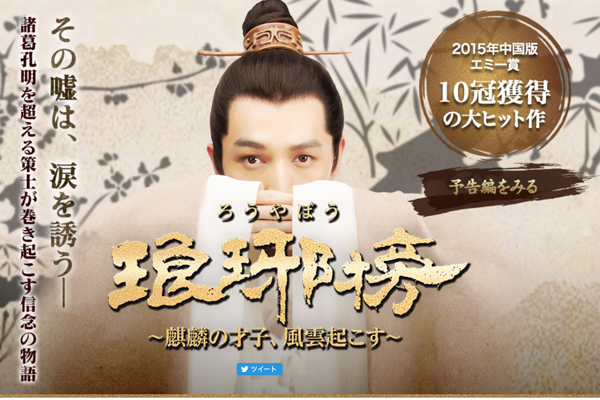 Japanese version of the drama Nirvana in Fire. The Japanese TV producer has compared the lead character Mei Changsu to another Zhuge Liang, one of the most accomplished strategists in ancient China. [Photo/Mtime]