Contemporary Chinese literati art debuts in Beijing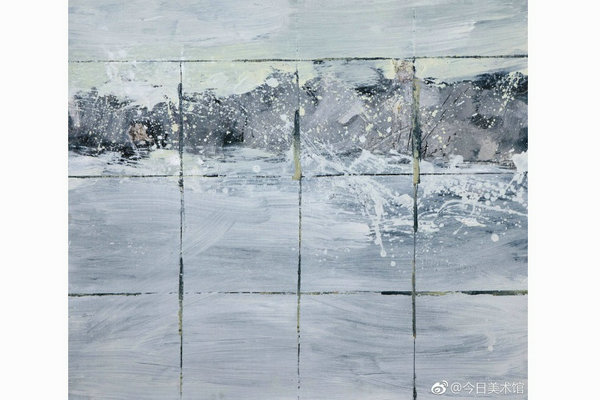 White Ocean by Lyu De'an. [Photo/Official Weibo account of Today Art Museum]
A large-scale exhibition featuring contemporary literati arts will be unveiled at the Today Art Museum on June 25.
The exhibition, titled Dreaming Brush, will be designed to allow audience members to view and appreciate paintings and calligraphy works by renowned contemporary Chinese writers and poets.
The title of the event, which is inscribed by Nobel Prize winner Mo Yan, originates from a poem written by Wang Renyu of the Five Dynasties and Ten Kingdoms (AD 907-960). The exhibit is designed to celebrate a golden time for the men of letters, and regards for writing and painting as two cognate artistic forms.
At Dreaming Brush, the audience will be met with creative colors and strokes by a dozen Chinese literati. The exhibition, which also works as a debut to the public, will include a 15-meter-long scroll of cursive script by novelist Zhang Dachun, an oil painting by writer and film director Xu Haofeng, an ink painting by poet Bei Dao, and a calligraphy piece by writer Feng Tang.